Women into leadership
For interim management, 2023 is shaping up to be a great year for women in leadership.
Not only is the demand for interim managers on the rise, but there are also more women in interim leadership roles than ever before.
From our own data, Practicus candidate diversity reveals that in the last year, 50.7% of Practicus placements are women – which is great news given that industry data from various bodies shows that historically women have made up a minority of placements in the overall market.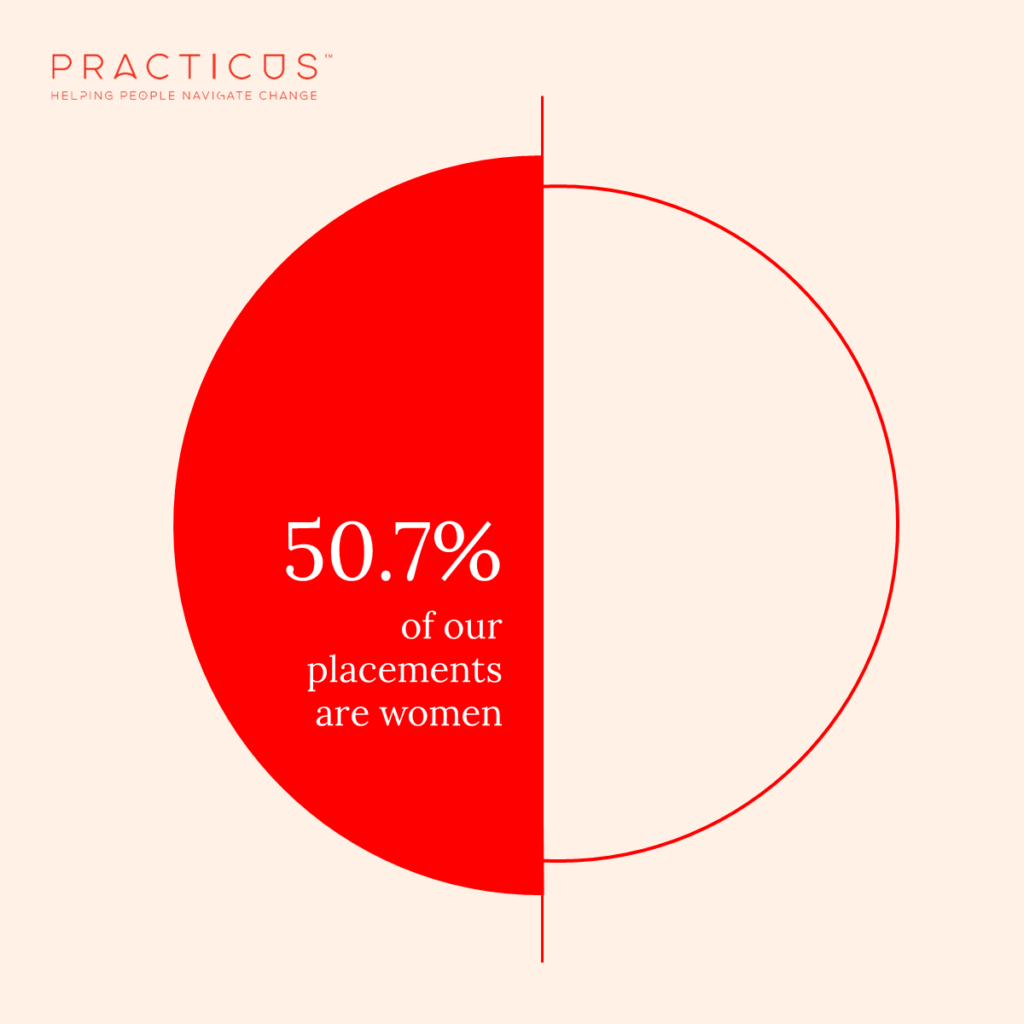 However, while our own placement ratio may be ahead of the market (see 2023 EDI in interim management industry report), there are other positive signs elsewhere too. The Institute of Interim Management (IIM) reports that women in interim management have been increasing steadily for the last three years and that there is an overall positive increase over the last twelve years.
As Tony Evans, Chairman of the IIM, recently said, "I am pleased to see that almost 30% of the interim population is now female. This figure has had its ups and downs over the years but the long-term trend is upwards and the profession can only benefit from this representation improving further."
This confirms that women not only have the skills, experience and networks necessary to excel in interim leadership positions – but they're also starting to get the representation and recognition they deserve too. And there are several factors that make 2023 an ideal time for women to take on interim management roles in businesses and organisations.
Increasing demand for interim managers
One of the main reasons why 2023 is a great year for women into leadership as interim managers is the increasing demand for these professionals. As businesses and organisations continue to undergo rapid changes and transitions, they are turning to interim managers to provide leadership and guidance during these periods of uncertainty. The industry has not only recovered from COVID but demand is expected to continue to grow in the coming years, providing many opportunities for women who are interested in interim jobs.
Women into leadership
Another reason why 2023 is a great year for women to be interim managers is that there are more women in leadership roles than ever before. This means that women are better positioned to take on interim leadership roles, as they have the experience, skills, and networks necessary to be effective interim managers.
Greater recognition of the value of diversity
In recent years, there has been a greater recognition of the value of diversity in the workplace. This includes gender diversity, as having a mix of male and female leaders has been shown to lead to better decision-making and improved organisational performance. As a result, businesses and organisations are actively seeking out women to fill leadership roles, including interim management positions.
Opportunity for career advancement
Finally, becoming an interim manager in 2023 can provide women with a valuable opportunity for career advancement. Interim management roles can help women gain new skills and experiences, expand their networks, and demonstrate their ability to lead in challenging and uncertain environments. This can open up new opportunities for advancement in new organisations and new industries for women with the interim management skills needed.
In conclusion, with increasing demand for interim management, more women in leadership roles, greater recognition of the value of diversity, and opportunities for career advancement, there has never been a better time for women to take on interim leadership roles in businesses and organisations.
Get in touch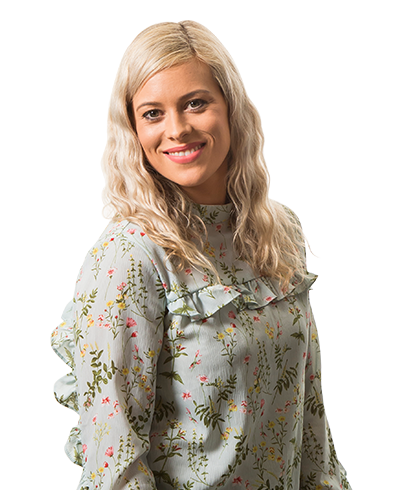 Natalie Allen
Client Engagement Partner
More about interim managers
Interim managers have been a growing presence in the workplace since the 1970s. Now a £1bn market, interim management is dynamic, evolving and constantly changing. If you would like to know more about interim management, we have further resources on the following pages of our website:
About Practicus
Practicus is a leading interim management provider. You can find out more about us on the about us page.
Share this:
---