What is an interim manager?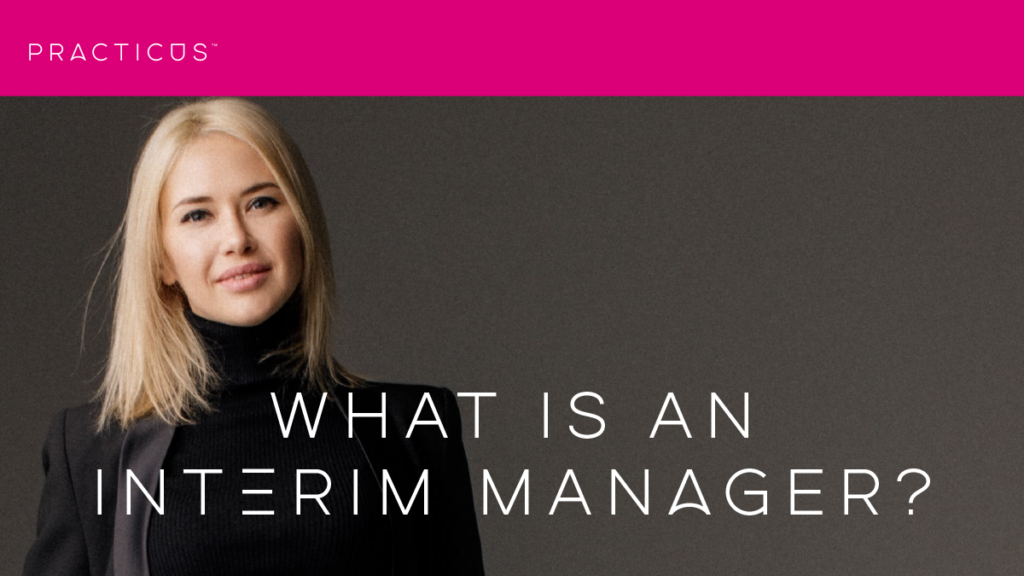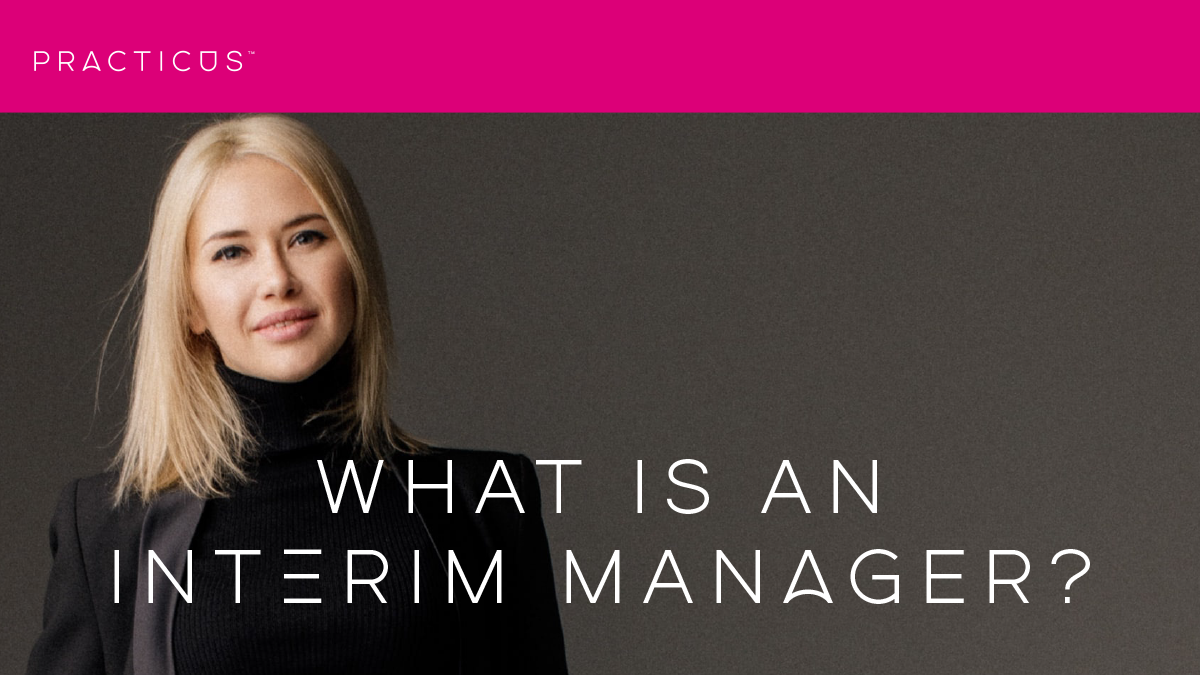 What is an interim manager? It is one of the most misunderstood terms in the hiring world.
Interim management involves some of the most senior, trusted and capable talent available. Yet many HR and Procurement functions have a habit of treating it like they do unskilled temporary recruitment.
As a result, they under-utilise it's benefits and unwittingly endanger the strategic objectives of hiring managers.
An interim manager is so much more than just a 'posh temp' but given the finite nature of assignments – and the relatively low level of understanding of this niche – it's clear why confusion arises.
What then is an interim manager?
An interim manager is a proven manager who provides their skills for a limited period of time to achieve a particular goal. Typically, this is to successfully navigate a period of transition, crisis or change within an organisation.
For this reason, there need not be any 'gap' in the leadership team before engaging an interim. While they can cover a role while a permanent hire is being sought, organisations typically use them as an 'addition to' incumbent managers rather than as an 'instead of'. This is because it is their specific expertise and experience that is important. Their ability to solve a particular challenge or problem.
Use case for an interim manager
In terms of use cases, it may be that the right combination of skills and experience does not exist internally, or perhaps cannot be spared. Equally, a more seasoned individual may be justified because of the importance of the assignment.
It is not uncommon, for example, for an organisation attempting financial turnaround to have an interim finance director who is expert in this area at the same time as a permanent finance director for day-to-day running of the Finance function.
In straightforward terms, an interim manager is someone who manages a problem or leads resources towards a goal where the challenge is time-limited and the necessary experience and expertise either cannot be found internally or cannot be spared.
(If you need assistance finding the right talent for your organisation, you can visit our interim management service page.)
Differences between interim manager, acting manager and a manager
A "manager", an "acting manager" or an "interim manager" are all fundamentally occupying the same position in the business on the face of it. But they are not doing the same job. Confusing? That is what wrong-foots so many people involved in the hiring process. Yes, they may occupy the same position but the requirement and expectations for each are very different.
Manager
Because this is a permanent position, there are long-term expectations for the role as well as short-term goals. One of those expectations may be that the individual has high potential to be developed into the role. They may not possess all the skills and experience they need to do the job right from the start. Equally, specific challenges for the role are expected to change over the long-term too, and this makes broad experience and time in similar job titles more important than expertise specific to any one situation that may arise.
Acting manager
There are no long-term expectations of an acting manager. The immediate and only requirement is to fulfill the position's duties until a replacement is found. The individual is not required to add value beyond business-as-usual so there are less expectations over all. Consequently, the role of acting manager is often given to a more junior employee to fill in following a sudden departure within the organisation – with the suggestion that if they do well then they may be made the permanent manager. However, the organisation will reserve the right to hire permanently to find the best-person for the role long-term.
Interim manager
What makes an interim different to a permanent or acting manager is that they are engaged to solve problems or achieve particular objectives in a short-time frame that are more than just business-as-usual for the role. Usually these challenges and objectives are strategically important to the organisation's overall business plan. Certainly, they will be important enough that the organisation cannot wait for a permanent manager to be hired or, if they have been, for them to develop into the role. That is why interim managers will often overlap with a permanent post-holder, sometimes for the entire length of the assignment.
For similar reasons, an acting manager would be considered insufficient. An interim manager is more than simply fulfilling the duties of the role until a replacement can be found. They need to be proven against the exact challenges the role currently faces so that can overcome obstacles and achieve the objectives quickly.
Essential skills for working as an interim manager
In many ways, the expectation is that an interim manager is over-qualified for the role – able to hit-the-ground running and act with little to no support and with minimal oversight.
All managers need to have skills around leadership, organisation, planning, communication and decision-making. However, interims also need a demonstrable history of:
Rapid problem solving – able to quickly create and amend solutions and see them through to resolution
Adaptable – to rapidly changing situations, often rapidly deteriorating as they enter the assignment
Strategic – in their thinking and prioritisation of action
Apolitical – able to work within company politics without becoming embroiled in it
Hands-on – able to get involved with the people, process and problems as well as lead, direct and delegate
Confidence and calm – making difficult decisions, challenging ideas, re-energising struggling teams
Business acumen – understanding how their decisions will impact business performance and strategic imperatives
For more information, see our page on interim management skills needed
Common misunderstandings about interim managers
Despite interim managers being commonplace for well over 50 years, many misunderstandings are prevalent and the question 'what is an interim manager?' is a frequent one. Here are some of the myths in need of dispelling.
#1 an interim manager is like a senior temp
Both 'interim' and 'temporary' imply a finite amount of time but that's about where the similarity ends. Everything from the nature of the work, the level of supervision, the way they are paid, the performance expectations down to how the individual is contracted are significantly different.
A temp is person that replaces someone because of illness or absence, or because additional workforce is needed during peak periods.
An interim manager is engaged because a particular objective needs to be managed through to completion and the organisation is not confident that it has the right skills and experience to accomplish it internally.
#2 an interim manager is more costly than a permanent of FTC
Interim managers are highly experienced and demonstrably capable but that does not mean they are more expensive than equivalent resource hired in other forms. After all, you don't pay employer's national insurance, pensions or other benefits typically incurred with a permanent or fixed-term contractor. And there are other financial benefits too. (See our article on why interim management is less costly than you think)
#3 Interim manager is just fancy words for contractor
Organisations hire interim managers into senior positions and expect them to make an immediate impact on a department, project or business objective. Contractors, on the other hand, may be experts in their field but will expect a higher level of supervision; they work on specific tasks rather than managing through to an overall objective.
#4 Interim managers do not fit in with the culture and are positioned weakly politically to deal with important issues
One of the defining characteristics of an interim manager is the ability to work within different company cultures to get the job done. They may not be the same 'cultural fit' as someone you would typically hire, i.e. someone expected to be part of their organisation for a long time. But they will be someone with experience fitting into different work environments. And they will also sensitively help in challenging some of the cultural norms and behaviours that are not contributing positively to the organisation.
Interims are no political lightweight. While they are independent and expected to be politically neutral, that does not mean they are politically impotent or naïve. In fact, most have worked at a senior level for many years, including in their previous working life as a permanent employee. They are expected to be astute and able to wade into politics when necessary to complete the assignment but without becoming politically embroiled in distractions.
#5 An interim managers operates just in an advisory capacity
Interim managers are not there simply in an advisory capacity. They lead. They direct. They do. And often with limited access to resources and budget. To put it bluntly, interim managers… well, they, manage! It's what they are there for. They are not consultants.
Get in touch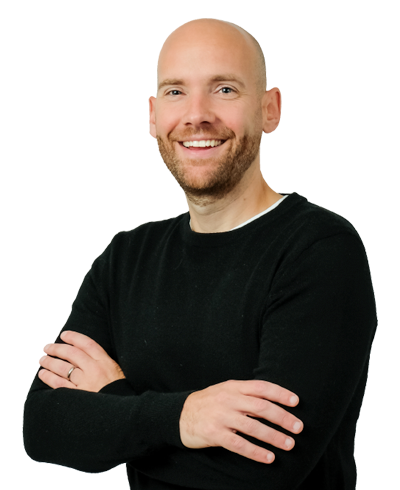 Sam Hawkins
Director
Interim manager trends
Interim managers have been a growing presence in the workplace since the 1970s. Now worth over £1bn, the market is dynamic, constantly evolving and changing. If you want to know more about them, we have further resources on the following pages:
Alternatively, if you're after the best raw data sources on trends, we would recommend:
Both organisations produces regular annual surveys alongside other market data as well as articles on trends and educational resources.
END
About Practicus
You can find out more about us on the about us page.
References
Share this:
---