Interim Management in a time of COVID-19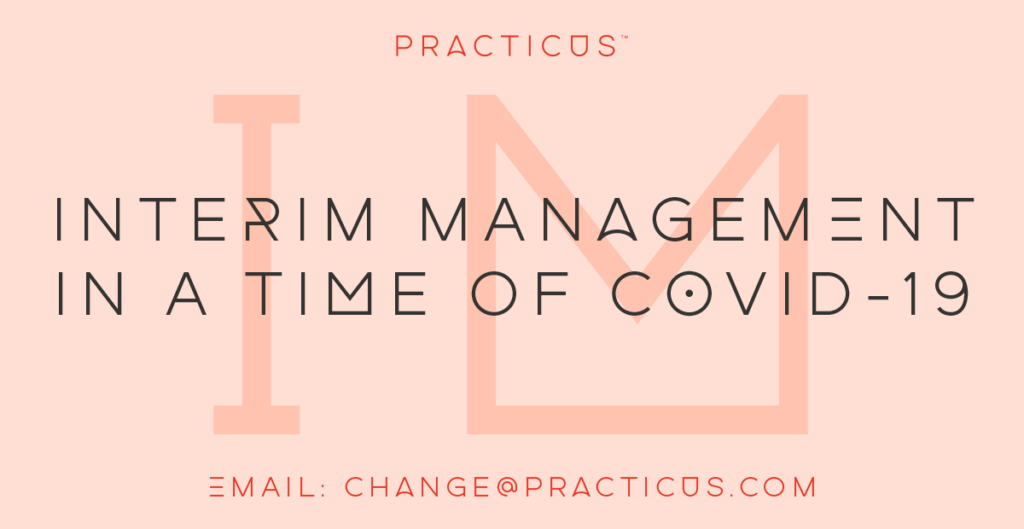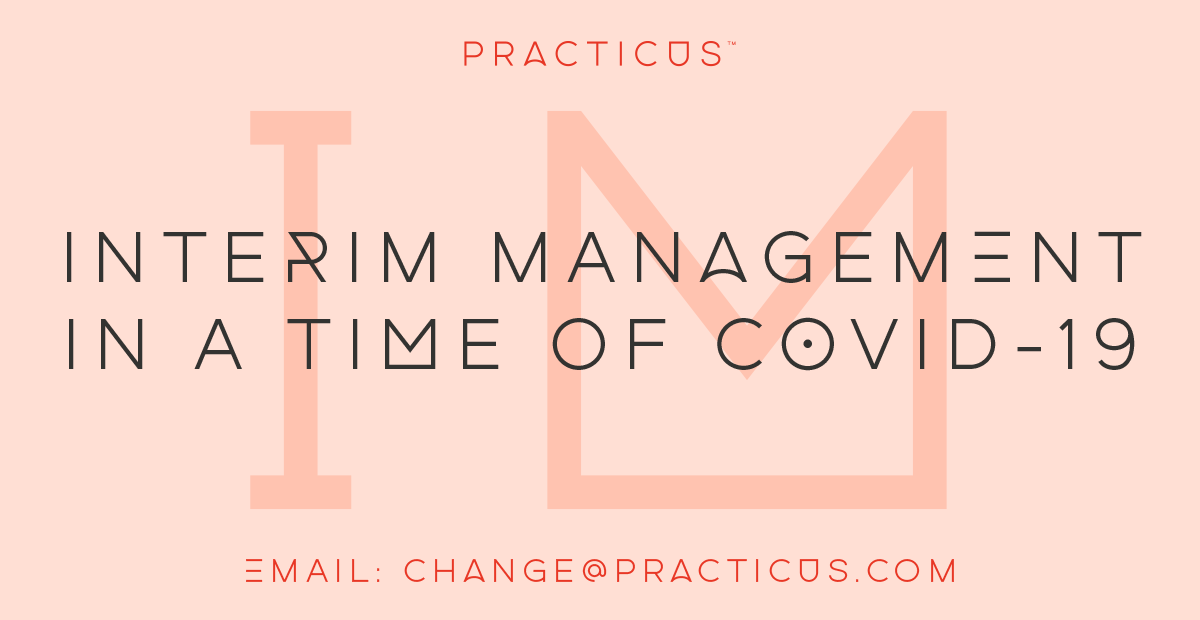 For many commentators COVID-19 has not changed the future, it has simply brought it forward. Surpassing trend predictions are remote working, online collaboration and process automation to name but a few. And it's not just digital acceleration. All facets of life, from recreational habits and attitudes to mental health as well as more integrated approaches to healthcare have been catalysed. There are even some who go as far as saying that the pandemic helped create conditions that have amplified calls for a fairer society.
Across a whole range of dimensions then, organsiations are facing huge pressure to deliver the future sooner and at a time when they have never been more stretched or uncertain about what their own tomorrow looks like. There is an intense focus on both a tactical transition to business stability at the same time as a strategic transformation to future business models. These dual pressures on organisations produce a kind of paradox. On the one hand, the situation calls for stewardship, the careful and responsible planning and management of people and resources day-to-day. On the other, circumstance demands disruptive thinking, developing unconventional strategies, challenging long-held beliefs and delivering big change at speed. The truth is that both are needed and navigating the interplay between them and their delicate prioritisation often calls for outside help.
Interim managers are in a unique position to provide that help. They have both the benefit of substantive role experience and external consulting to transform a business. Combining those capabilities creates a unique skillset and perspective on change. Tony Laverton, an interim HR transformation specialist explains it well, "Most executives have overseen turbulent times, stewarding their people and organisations. Many externals consultants meanwhile have a track record of taking an objective, almost scientific stance when redesigning a business and saying the 'unsayable'. The right interim managers have the experience and capability to do both. They provide optimised solutions with empathy, deliver change from within while saying it like it is and in a language people understand. In short, they have a successful track record in combining both worlds."
There are ancillary benefits to using interim managers in a time of COVID too. It's not just about the way their toolset can bridge today's competing imperatives. For one, they are experts at navigating ambiguity, used to jumping feet first into new organisations on a regular basis to get beneath problems that may be viewed differently across a business and bring consensus that effectively addresses the issue. They are used to working around internal politics – never taking a side and staying goal-focussed. And they work in an embedded manner, integrating with your staff, mentoring them as they go, all of which helps to counteract the typical "otherness" experienced by employees around an external party that will help to counteract the perceived injustice of spending on outside resource when other staff are furloughed or at risk.
Combined with their cost-efficiency, the right interim professionals represents a powerful option for addressing today's challenges.
If you need support around your challenges, our interim management service is consistently rated one of the best available.
Get in touch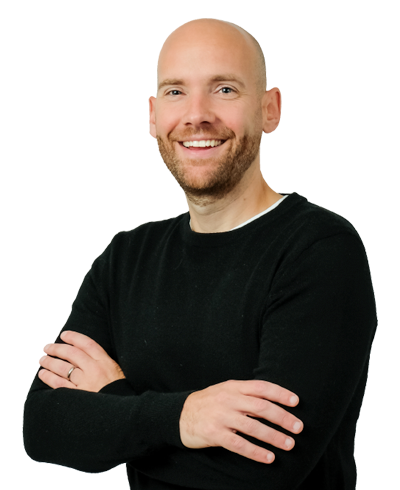 Sam Hawkins
Director
MORE ABOUT INTERIM MANAGERS
Interim managers have been a growing presence in the workplace since the 1970s. The market for interim managers is dynamic, constantly evolving and changing. If you want to know more about interim management, we have further resources on the following pages:
Share this:
---