Interim Management – Candidate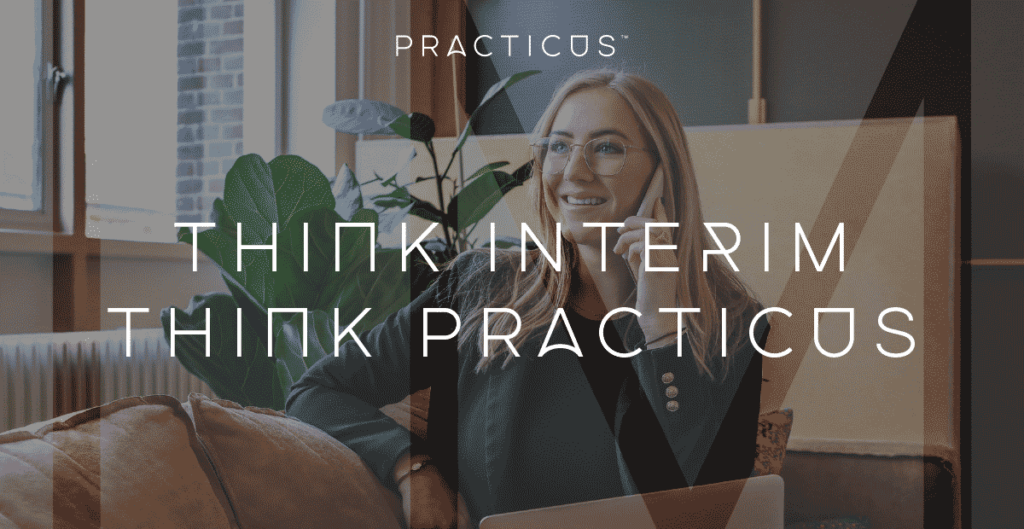 Why go into interim management?
Interim managers are problem solvers that thrive on challenge. They get parachuted in to work on specific projects and business goals. They provide strategic insights and skills that generally do not exist in-house. By transferring legacy knowledge to teams and businesses, interims are regarded as invaluable contributors, coming in to do a specific job, then moving on to the next challenge when their work there is done.
For some, moving into interim work works well at a particular stage in their career, for others it's a lifelong style of preferred working.
(Find out more about what an interim manager is)
Benefits and challenges of being an Interim
There are lots of benefits to working as an Interim, but despite all of the positives, by their nature short-term roles can also be very challenging. Below are some of the comments reported from our own interims.
Flexibility to choose the type of work you do
Experience of variety and different work cultures
Opportunity to broaden your career across different industries
Ability to deepen your subject matter expertise
Chance to expand your professional network
Opportunity to work for sustained periods of time but then have chunks of time off
Pay tends to be higher than for a salaried role of the same seniority
Not being involved in office politics
The satisfaction of making a real difference to an organisation
Gaps in employment – and therefore in finances
The pressure to deliver and make a tangible difference in a short amount of time
Less understanding of the key influencers and relationships within an organisation
Whether you work via a limited company, umbrella company or directly for the company, the need to keep on top of IR35 tax issues
Projects may require commuting away from home
Required flexibility may lead to longer days
Holidays must be planned in between projects
Fewer benefits than if you were employed

Interim assignments for some organisations can be done remotely or hybrid working, but many are fully on-site. This is usually agreed and established at the outset ahead of deployment.
Join the Practicus Interim Network
Interims get rewarded well, but are expected to be high performers. Living with short-term assignments takes a certain mindset as interim roles can come to an end quickly meaning you always have to be on the look-out for a new role, while simultaneously delivering brilliantly on your current assignment. It takes resilience, which is one of the major reasons that working interim isn't for everyone.
At Practicus, we value our network of interims and support them pre, post and during placements. Each Interim has an assigned relationship manager who stays in touch and works with them to secure continuity of assignments as desired. This creates a nurturing environment leading to a high level of job satisfaction and sustainable success.
If being an interim is for you, or you already have lots of experience, we welcome you, to take a look at our Interim Jobs. Here you can find our Frequently Asked Questions (FAQs) which tell you more about how we work with our interims and what happens when you join our network. Here you can also see a list of some of our Live Jobs, and you can register your interest.
What makes a good Interim Manager?
Successful Interim Consultants possess the following skills:
Ability to hit the ground running in a variety of new settings
Adaptability to respond well to change
Leadership qualities with the ability to make tough decisions
Ability to thrive under pressure at times
Confidence in personal skillset
Experience showing a proven track record
Focus on outcomes and results
Resilience and independence.
What does an Interim do?
This will vary depending on the company that you are working for, but interims are usually brought in to provide continuity in periods of adjustment. The contract will likely draw on key management skills of planning, people and project management, communications and problem solving. As a short-term appointment in what may be a time of change, you will be able to demonstrate your technical skills your ability to get on with people and communicate effectively at every level is also critical.
---
IIM – More info about being an Interim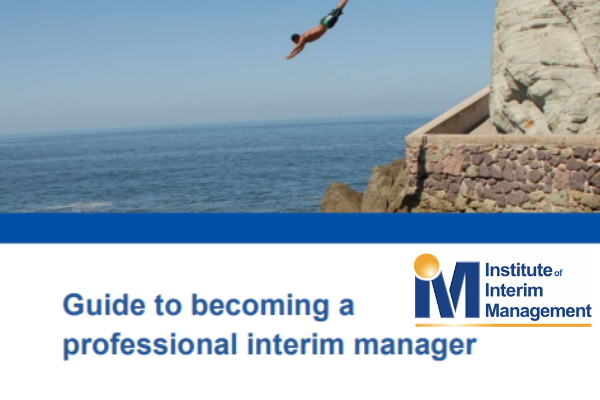 If you are new to Interim Management, the Institute of Interim Management (IIM) has produced an excellent guide that covers in great practical detail all the steps and considerations for making Interim Management a successful career.
Visit the IIM website where you can find out more
Download the IIM Guide
---
If you are a client in need of support around your challenges, our interim management service is consistently rated one of the best available.
MORE ABOUT INTERIM MANAGERS
Interim managers have been a growing presence in the workplace since the 1970s. Now worth over £1bn, the market for interim managers is dynamic, constantly evolving and changing. If you want to know more about interim management, we have further resources on the following pages:
Share this:
---