Key Account Management Advantages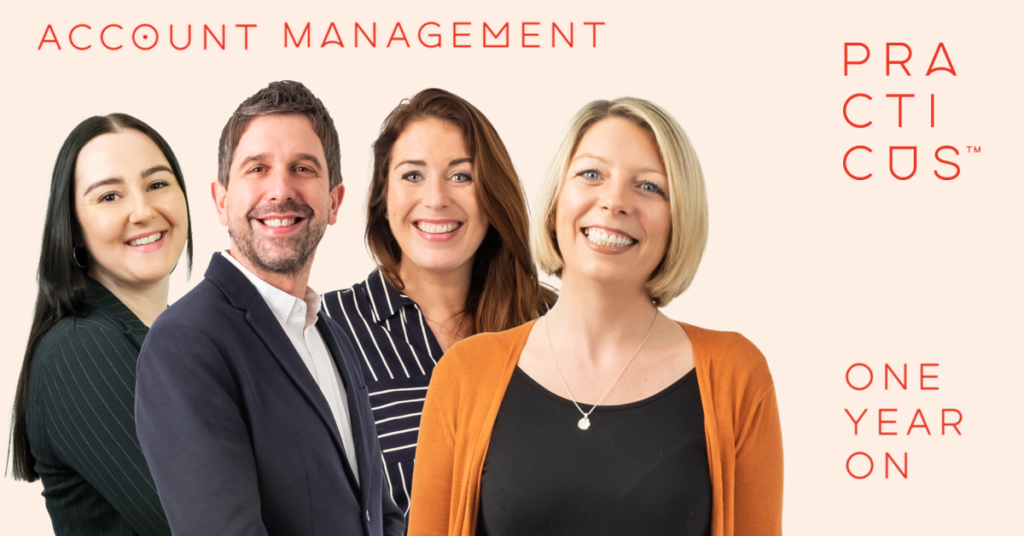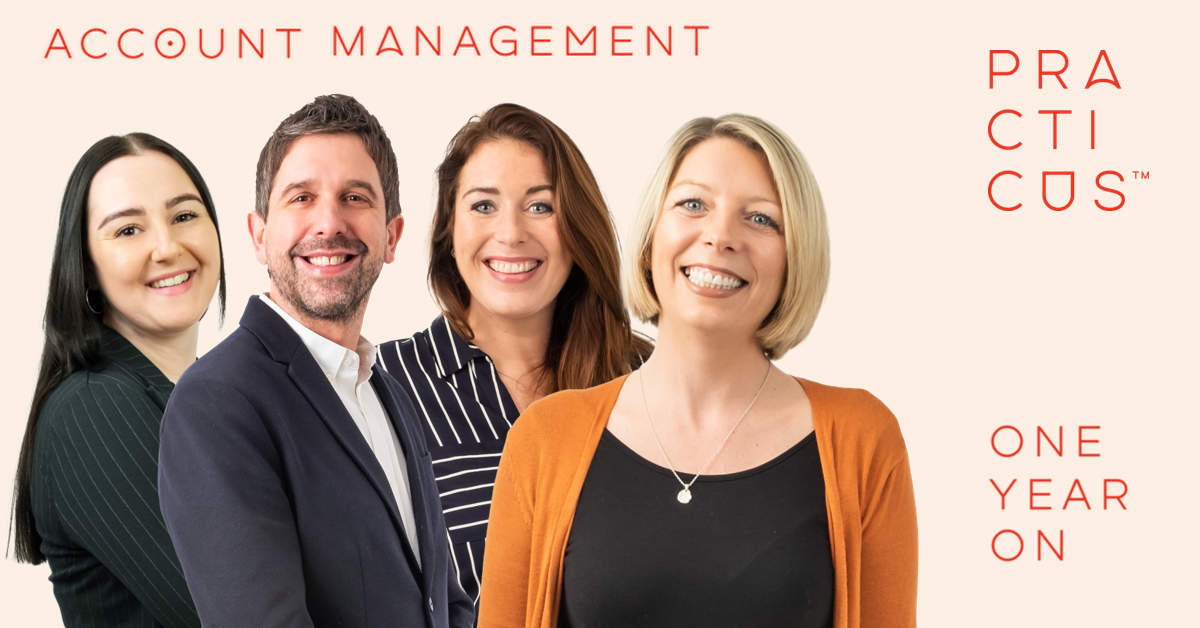 When supporting clients through business change, the role of account management cannot be overstated. The task of building and maintaining relationships is crucial to the success of the whole enterprise.
That is why, one year ago, we decided to enhance the account management provided by our consultants and delivery teams with an additional team of dedicated account managers for our most frequent clients.
By doing this, we aimed to gain a better understanding of the unique needs and requirements of each client, further ensuring customised services and solutions that align with their specific demands.
If the feedback of our clients is anything to go by, they have achieved that and more.
About Practicus account managers
In essence, our account managers act as intermediaries between our clients, our interims and our internal teams, facilitating communication and ensuring customer satisfaction and smooth operation.
This has helped to drive ever higher levels of trust and created a conducive environment for long-term client success.
To pick one small example that helps illuminate the bigger picture, Sarah is one of our client stakeholders in a rapidly growing and changing business. She often finds herself so busy that her diary proves impossible for update calls and other meetings.
By having a dedicated account manager, there is less need to juggle multiple diaries to makes those things happen at a time of best convenience to her. Our account manager is free from other tasks and can simply fit around her and the sometimes-eccentric slots she has available.
This benefits Sue because it provides a way out of her Catch 22 situation where she is so busy that she desperately needs outside support but equally she's so busy that there is never any time to coordinate and make these things happen.
It's also a better experience for the talent we are sending her way too, because it means feedback is more timely and everything moves more quickly.
These benefits carry through to the post-placement experience, with a point of contact at Practicus who is always available to speak and solve problems throughout the length of the assignment.
Ultimately, understanding the business and culture in the way that only a true account manager can means we understand the types of people they need better – acting as more of an extension of their business than an external partner.
Innovation and mutual opportunities
It's also interesting that effective account management has led to the identification of new mutually beneficial business opportunities.
Recently, one of our clients wished to bid for a major piece of work but lacked some of the capability and track record to truly satisfy the client requirement. It was not a precise match for our capabilities either but between us we had all the pieces needed for a successful consortium.
This would not have been identified and made possible without the benefits of a dedicated account manager who is able to explore more widely client potential needs and the different ways in which we can support their ambitions.
Similarly, the new account management approach has enabled Practicus to identify new options for service innovation and further support in enabling clients to reach their goal, many of which we are already pursuing currently – from providing seminars on procurement best practice in times of high inflation to deliver new communications techniques and materials to enhance existing services.
Conclusion
In short, the importance of account management cannot be overemphasized. By building and nurturing relationships with clients, our account managers are helping to ensure customer satisfaction, candidate satisfaction and enabling our wider teams to focus more squarely on delivering the right outcomes.
About Practicus
Practicus is a leading interim management provider. You can find out more about us on the about us page.
Share this:
---