How to tackle inflation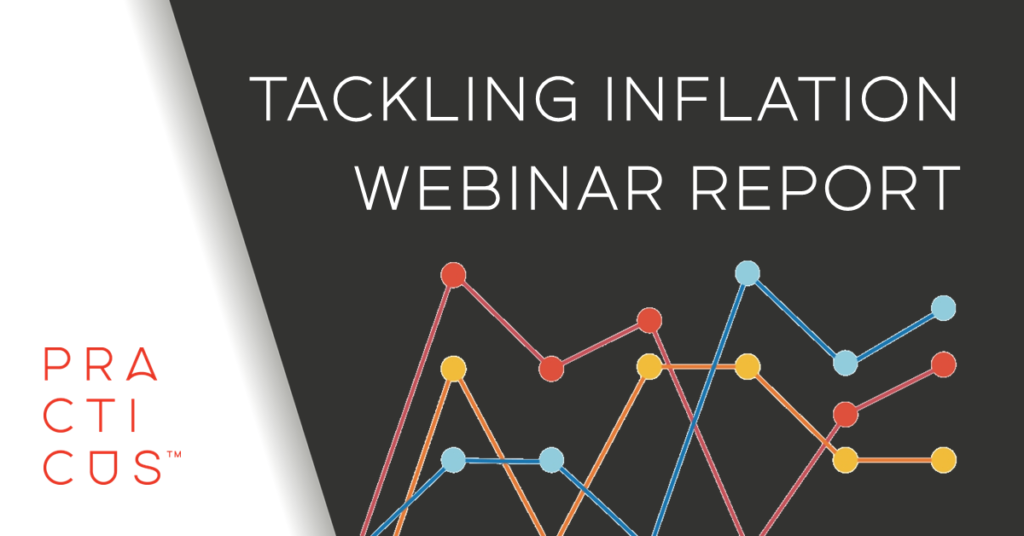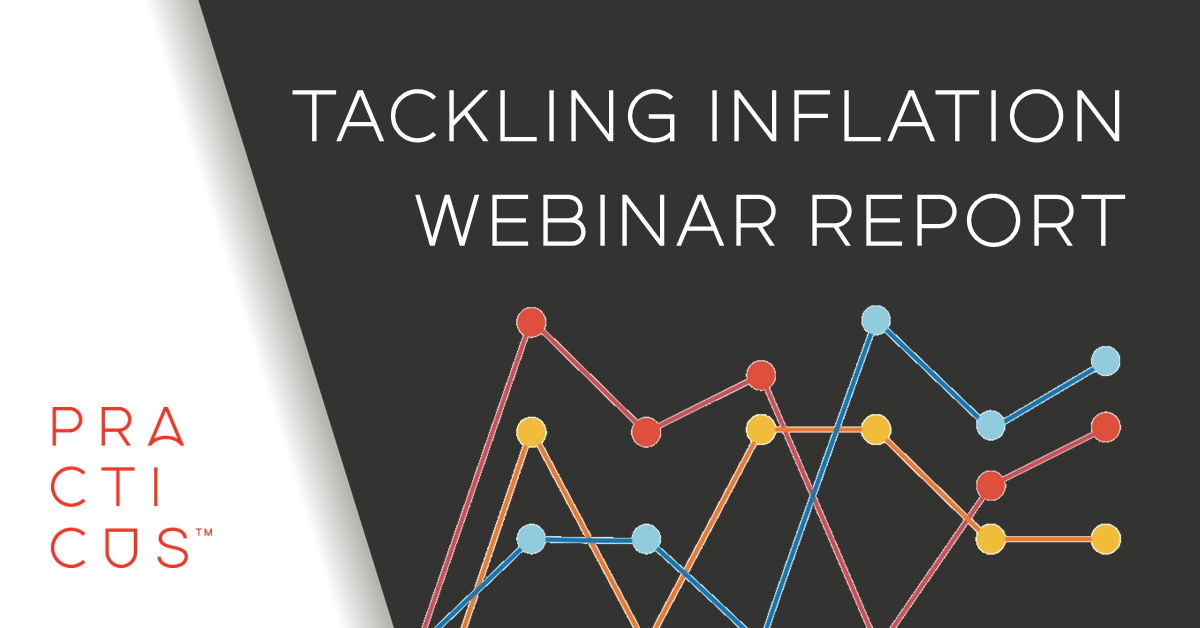 How to tackle inflation – ideas for businesses dealing with rising inflation and its impact on their organisation. Key themes and takeaways from our webinar Webinar – March 2023.
Our guest speakers
Chris Powell
Associate Partner at Argon & Co.
Procurement consultant with extensive experience developing and delivering robust strategies and building high performing teams with organisations such as Aurelius Equity Opportunities, GSK, DS Smith, 4C and Capita
Jonathan Wharfe
Supply Chain Director, Operations at Transport for London (TfL)
Currently responsible for all supply chain and procurement spend across all modes of transport (from "Boris Bikes" to Underground, Overground and the Woolwich Ferry), Jonathan is an experienced CPO who has supported the likes of Vodafone, PwC, RBS, Royal Mail and Essentra prior to TfL.
Key discussion focus
How different organisations are tackling inflation
How to mitigate passing costs on to customers
How procurement can (and should) be helping you achieve success
Discussion summary
Communication
Internally, does the business and key stakeholders really know what the procurement function can provide? Do you genuinely partner with them to proadively find solutions to forecasted change?
Understanding the role and value of the procurement function is vital for a healthy relationship with the business and proactive, collaborative solution development.
Spend time with the business, ask business questions and translate those into procurement outcomes.
Just like with your suppliers, communication with customers is paramount. If you're going to be making changes, be open and honest (as much as possible) about why.
Identify where your customers most identify with your brand and attach your comms to that to build a partnership with them and help create a sense that you're in it together, rather than them bearing the brunt of any changes you're forced into.
Data
Forget the fads.
Use your own, your suppliers' and 3rd party data where needed, to get an honest picture of current and forecasted costs across your supply chain. Only then can you look at where risk is greatest and go after the proactive conversations to mitigate or find solutions.
Without reliable data on your supply chain and customers, you cannot have informed discussions with any of your suppliers, stakeholders, or customers.
Supplier relationships
Take the initiative with suppliers and get on the front foot. – Be proactive.
You can have robust discussions with suppliers. They will expect it. But do so positively. Treat suppliers with respect. Nobody wants to be on the end of a hostile phone call – you or them. Approaching this with a positive and collaborative mindset will often lead to good long-term outcomes.
The time commitment to answer all the questions coming in from suppliers is an overwhelming pressure for a lot of people right now. But it is worth getting ahead of this as best as possible rather than waiting until the last minute when you might be backed into a corner.
Know your own business
Really take time to understand your needs and what's driving cost in your business.
Of course you can benchmark against others, but other companies won't have exactly the same strategic goals, people, capability or structures as you. So be specific in what you need to do for you.
Look at your operating model and see where you could maximise efficiency, or make use of people in additional ways, to get more for your money.
Regularly review your spend. Often this is done every 6 months. Perhaps move to quarterly at the moment while things are so volatile.
Look at your supply chain risk assessment
Trace right back to raw materials and understand the geopolitical risks to give you a heads up on potential volatility.
Where are your suppliers based? How many companies/ factories produce the raw materials needed – are they under threat?
If you don't have a procurement function, then Operations is often a good place to focus this activity. Obviously you need a finance lens, but usually operations is where people have a greatest sense of what's happening 'on the ground' and the business impact.
The paradox of 'Quick Wins'
Combining with other businesses or functions in your group, or with similar organisations where possible, can help with scaling buying power.
However, you will lose some control over decision making, as all decisions will have to benefit the group/ consortium as a whole.
For organisations where people (rather than things) are the main expense in your supply chain or cost base, rather than going straight to headcount, there are other things you can look at around that cost. Wage packages, benefits, expenses, allowances, IT & HR are all ancillary elements which could be reviewed if needed before cutting headcount.
However, bear in mind the long term here! It often costs you more to lose good people as a result of diminishing the workplace environment and/or culture, than it does to save the money of making these cuts.
You can have 2 of 3 things – Quick/ Quality/ Cheap – You can't have all 3. Pick which combination suits your procurement needs best.
Watch the full webinar
Top 3 Takeaways from Chris and Jonathan
Chris
Get a good grip on trusted data to inform your discussions.
Be proactive with your category strategies.
Invest time with your supplier base.
Jonathan
Have as many open conversations as you can across your suppliers and internal stakeholders.
Evaluate what really drives your cost and plan against realistic actions.
Communicate with your customers regularly and be as open as you can.
About Practicus
Practicus is a leading interim management provider. You can find out more about us on the about us page.
Share this:
---