Practicus candidate diversity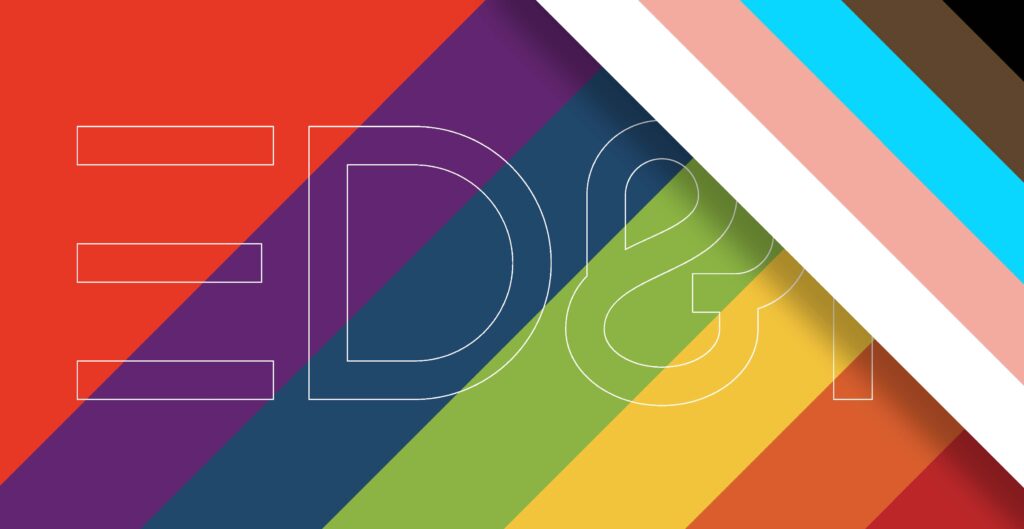 Practicus publishes candidate diversity report on the last 12 months of placements.
The report covers protected characteristics such as Ethnicity, Age, Gender, Sexual Orientation, Disability and Religion/Beliefs within the interim management market. We have used the findings for comparative analysis between the available industry data, the general population's characteristics and our own interim manager services.
Key findings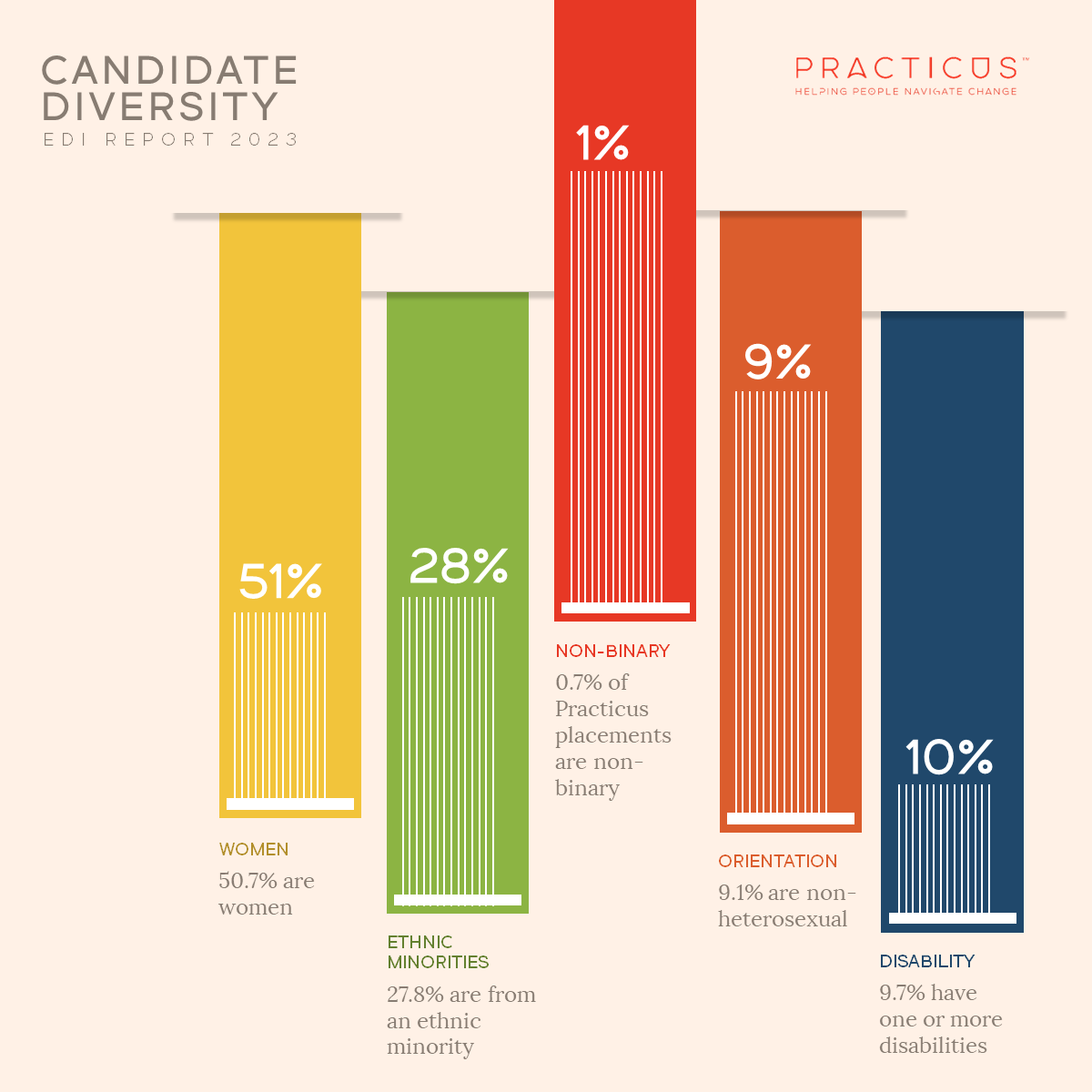 Roughly half of Practicus placements are Women – this represents a significant difference with the interim management industry as a whole, where 29.5% of interim managers are women.
0.7% of Practicus placements are non-binary – this compares with a general population figure of 0.06%
27.8% of Practicus placements are ethnic minorities – this compares with an interim management industry figure of 13.7%
9.1% of Practicus placements are non-heterosexual – 88.2% heterosexual with 2.1% bi-sexual, 6.3% homosexual and 0.7% other
9.7% of Practicus placements have one or more disabilities – this compares with a general population figure of roughly 20%
There are many other findings as well, including around other protected characteristics such as age and religious belief. You can read more in the full report complete with comparison with our industry and the overall population below.
Full report:
2023 EDI in interim management industry report
Gain a more equitable recruitment partner
If you are looking for a more equitable partner for interim management or permanent hiring, contact us on the link below.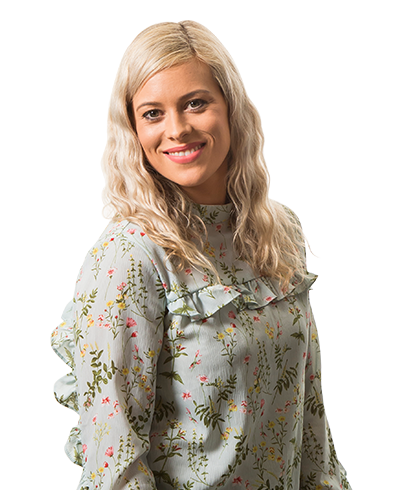 Natalie Allen
Client Engagement Partner
---
More about interim managers
Interim managers have been a growing presence in the workplace since the 1970s. Now a £1bn market, interim management is dynamic, evolving and constantly changing. If you would like to know more about interim management, we have further resources on the following pages of our website:
About Practicus
Practicus is a leading interim management provider. You can find out more about us on the about us page.
Share this:
---