What benefits: interim manager?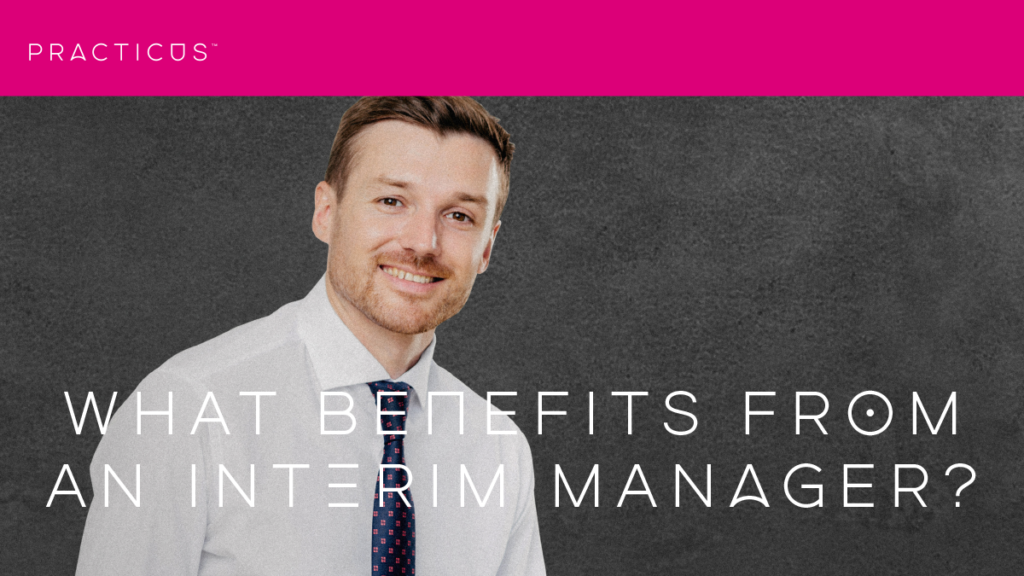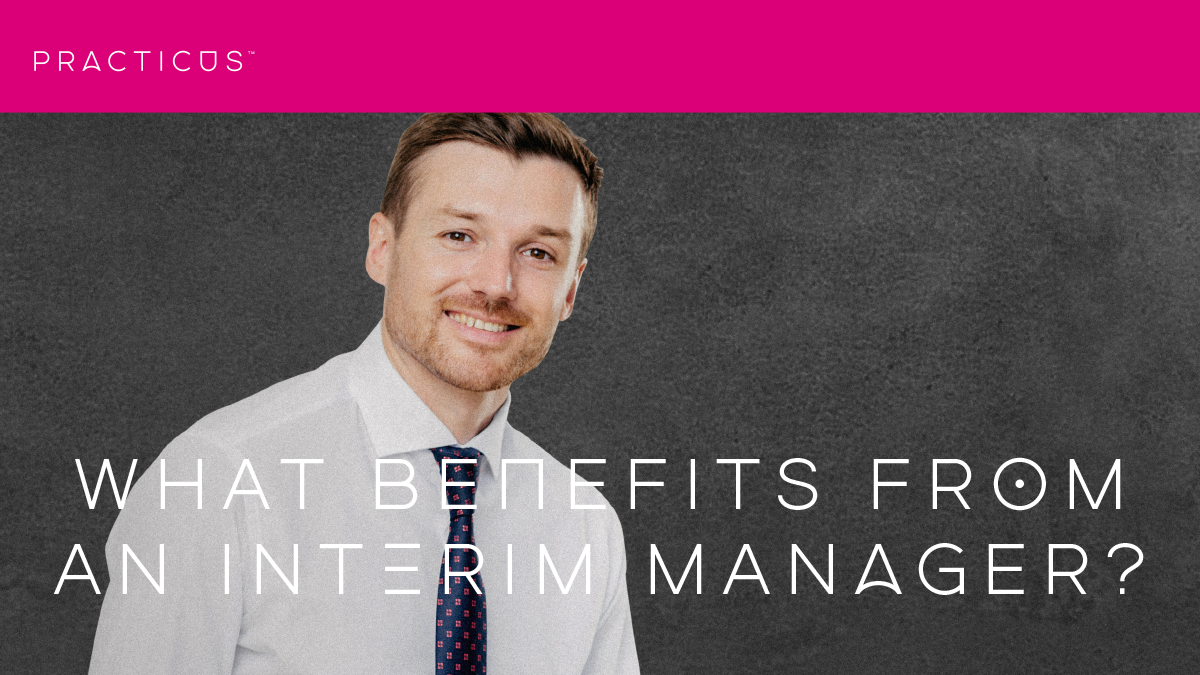 'What benefits interim manager' is frequently searched. Clearly, there are many out-there still looking to clue themselves in.
Interim managers provide a unique set of benefits and advantages. This is due to their individual experience and expertise as well as the nature of the contracting method.
For companies requiring a seasoned manager who knows how to make a real difference – but do not need them long-term – bringing in an interim manager is the solution.
In particular, there are benefits to seeking this as a solution for stretched management resource and to address expertise deficiencies for a period of transition or crisis. Typically, this is in organisations of 500 people or more1.
Through a period of change, an organisation will need expertise and knowledge that does not exist internally. Without these skills, the organisation' is putting at risk its success, ambition and sometimes survival.
The main benefits of an interim manager over other options are:
Speed and immediate impact
Fresh perspective from cross-industry experience
Experience ensuring stability and productivity during times of uncertainty and ambiguity
Change and transformation expertise
Sensitivity and political astuteness
Flexibility while remaining project-driven
A more predictable Return on Investment (ROI) of an interim manager over other hiring options
Individual benefits of an interim manager
Of course, you only gain the benefits if you choose the right interim manager for the work. Selecting the right interim depends more on checking the individual's track record than it does on the information contained in a typical CV.
This is why many organisations use specialist interim management providers to aid selection and undertake due diligence.
As you will see from the individual benefits of an interim manager below, proven experience and expertise is vital.
Speed and immediate impact
Organisations use interim managers to address pressing high-priority needs. Interims expect to start within days and have immediate impact. "Hit the ground running" is the commonly used phrase.
This is an important benefit and perhaps the most the common use case for an interim manager. The thinking is, "We can't wait for someone to settle in or go through the rigmarole of hiring someone permanently, we need to start seeing progress now."
Interims take these situations in their stride. With the confidence and experience behind them, they quickly take over the issue and work at speed. Plus, there's no waiting on waiting on notice periods.
Fresh perspective from cross-industry experience
Clearly, experience of a similar challenge is non-negotiable when hiring an interim manager. But what they also bring is a unique perspective based on their experience in many other organisations, and other industries. This provides fresh insight that will safeguard your project and enhance the solution. The interim will be familiar with pitfalls and challenges you are not used to seeing. They will also bring ideas and understanding from sectors that may be further ahead on the maturity curve of a given issue compared to your own industry.
Ultimately, interims can be a seed of innovation in your organisation – advising, inspiring and mentoring the people around them. Interim managers are known for being generous with their knowledge.
Experience ensuring stability and productivity during times of uncertainty and ambiguity
A major benefit of an interim manager is that they are a 'steady hand' during times of uncertainty and ambiguity. This is particularly helpful during times of transition and transformation.
An interim will not only be long-used to the pressure of these environments but also the effect on staff. They can boost morale and quickly triage emerging issues to ensure the organisation remains productive.
As they are leaders, they bring with them an enormous wealth of experience managing staff during such times. This means they are a calming presence. They are comfortable with ambiguity and can coach staff in navigating through unknowns and the unexpected.
Change and transformation expertise
Change and transformation accounts for 32% of all interim assignments2. It's not hard to understand why. When an organisation is going through change and transformation, it needs particular high quality skills and experience but only for a limited amount of time. Once the business enters its new business-as-usual, that expertise is no longer needed.
Interim managers provides the right talent that is needed and expect to transition out of the organisation as it reaches the new normal. This means that those premium skills can be obtained cost-efficiently for a finite duration. (Find our more about the interim management skills needed)
Sensitivity and political astuteness
Successful interim managers provide a double benefit in terms of internal politics and culture.
On the one hand, interim managers are independent of the organisation. They have 'no dog in the fight' of internal politics. And they will not be in your organisation long enough to gain any of the negative traits that might be present in your company culture.
At the same time, they are seasoned political operators. Interim managers are undaunted by hierarchy and know how to approach sensitive topics with tact. Equally, they are expert in challenging behaviours that are negatively affecting outcomes.
What this means is that you gain a strong ally for your goals and objectives. They can blend in when needed. And, if you choose, you can use them to shake things up in order to move the agenda forward.
Interim managers know they will not be there forever so they become used to becoming cultural chameleons.
Flexibility while remaining project-driven
There's a difference between an interim manager and a contract project manager. It's the level of flexibility the interim manager provides as a resource.
With a contract project manager, you can be assured of an experienced individual with all the needed qualifications to manage a project.
With an interim manager, you certainly get the project skills you need – often to the same technical level of project management or higher. But you also gain a much broader range of management skills. An interim can have one hand firmly on the project while the other is free to address other 'run' issues in the organisation.
Ultimately, the terminology can be fuzzy in real life. You will find plenty of 'interim project managers'. What matters is that interim managers are seasoned individuals, typically over qualified for the role, so can be much more flexible in the way you deploy them.
A more predictable Return on Investment over other hiring options
Interim managers are hired, not on the strength of their CV, but on their track record of success. They are typically over-qualified and over-experienced, and they still love the game. It's why people become interim managers rather than the moving into ever higher permanent positions.
Consequently, while interim managers may seem at first glance to be a more expensive hiring option (they are not by the way), they actually provide a more predictable Return on Investment.
Ultimately, if you cannot afford for the assignment to fail – and you need the talent quickly, calmly and flexibly – you need an interim manager.
Get in touch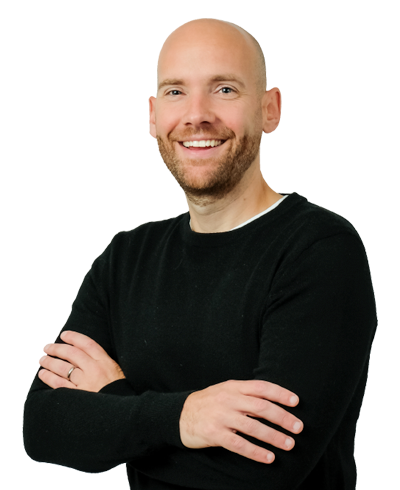 Sam Hawkins
Director
---
More about the benefits, interim manager (s) and related
Interim managers have been a growing presence in the workplace since the 1970s. Now worth over £1bn, the market for interim managers is dynamic, constantly evolving and changing. If you want to know more about interim management, we have further resources on the following pages:
About Practicus
You can find out more about us on the about us page.
References
The INIMA Report 2021, Jonathan Selby, 2021, INIMA
Interim Management Survey 2022, IIM, July 2022, iim.org.uk
Share this:
---