Best Workplaces in Consulting and Professional Services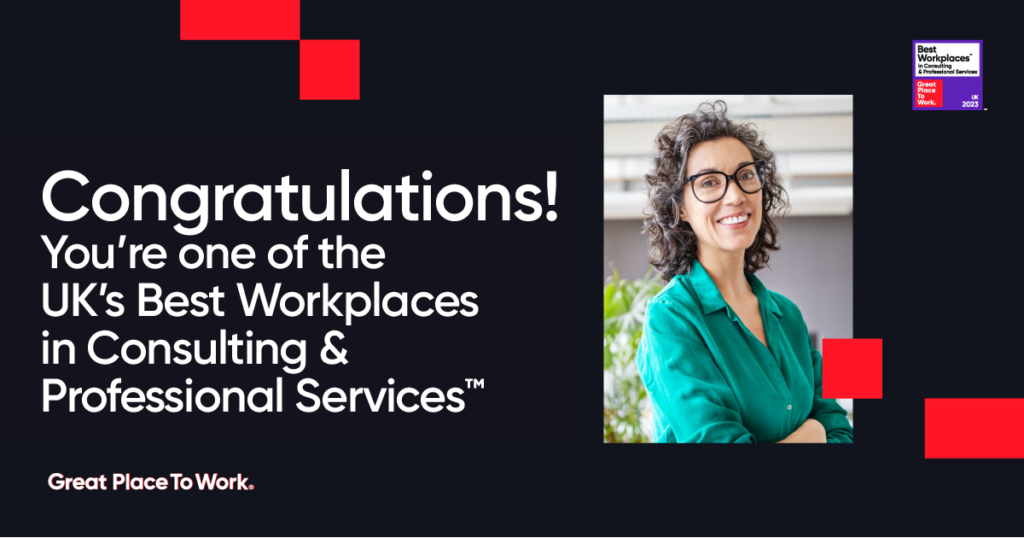 Practicus has been recognised as one of the UK's Best Workplaces in Consulting & Professional Services.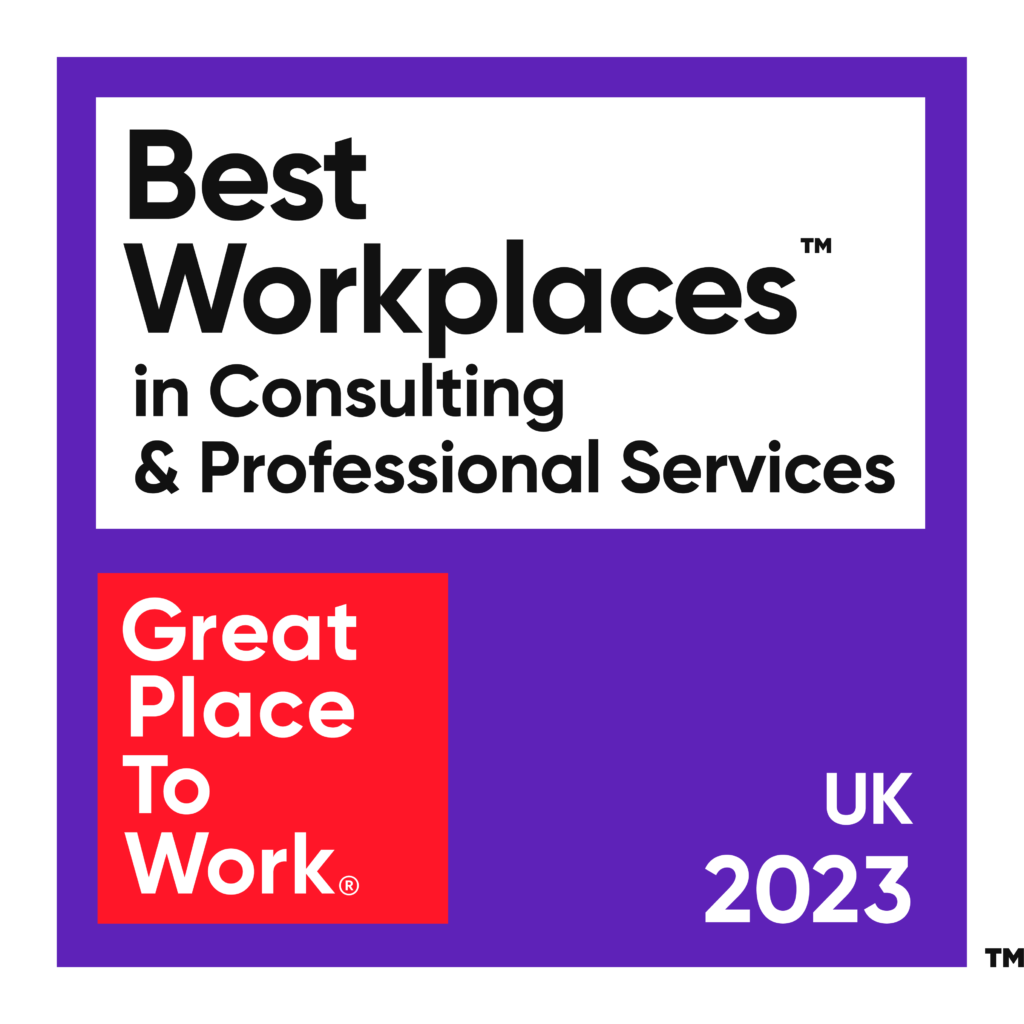 We are deeply honoured to announce that Practicus has earned a place on this year's list of the UK's Best Workplaces in Consulting & Professional Services™. This accolade arrives in addition to our earlier commendations, including high rankings on the UK's Best Workplaces for medium-sized organisations and the UK's Best Workplaces for Wellbeing this year.
This latest recognition, in an intensely competitive sector that prioritises human talent, reaffirms our unwavering commitment to providing an exemplary work environment for our colleagues.
UK's Best workplaces
The annual Best Workplace lists are highly regarded for their comprehensive evaluations of organisational culture, employee satisfaction and overall work environment. Our ascent from the small business to the medium business category echoes Practicus's sustained organisational growth and development. Notably, our rankings have seen a marked improvement this year, leaping from 57th place in the small business category to an impressive 17th in the medium business category. Equally significant is our elevation in the Wellbeing rankings, moving from 34th place in the small business category to a top 10 position in the medium-sized business category.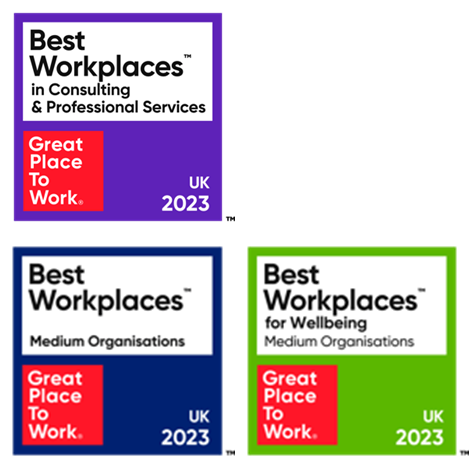 Raising the standard for best workplaces
Although we've made considerable progress, we recognise that this is not our final goal. We remain committed to pursuing ever higher standards, fully aware of the opportunities for further improvement, both for ourselves as an organisation and within the industry as a whole. This recent acknowledgement is a tribute to the path we've been treading for several years and exemplifies our dedication to nurturing a positive and supportive work culture. It embodies our devotion to establishing an environment that stimulates collaboration, ignites innovation and treasures each and every team member. The accolades we've earned confirm that we are indeed on the correct path, and that our efforts to create a supportive and empowering workspace are genuinely valued by our colleagues.
At Practicus, we firmly believe that our staff represent our most significant resource, and we remain resolute in our quest to make our workplace one where all feel not only valued but also inspired and fulfilled. The recent recognitions galvanise us further, and we are excited about the prospects that lie ahead for our team.
To all our colleagues, your contributions have been indispensable in making Practicus a truly extraordinary place to work. This recent achievement, announced on the 7th September 2023, belongs to you as much as it does to everyone. Together, we shall persist in elevating Practicus as an outstanding workplace, not just in the rankings but also in the affections of all who contribute their talents here.
Warmest regards, The Practicus Team
Industry leading Equality, Diversity & Inclusion
Find out more about our approach to EDI
Get in touch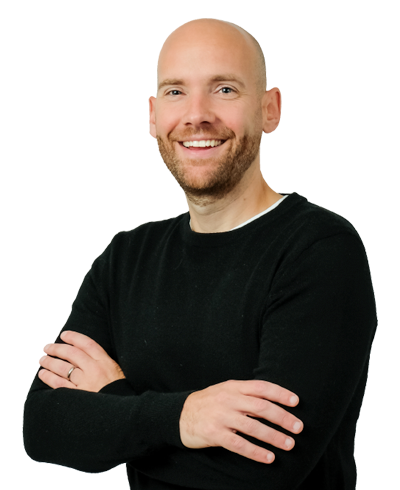 Sam Hawkins
Director
ABOUT PRACTICUS
You can find out more about us on the about us page
REFERENCES
UK's Best Workplaces 2023, Great Place to Work, April 26, 2023, greatplacetowork.co.uk
Share this:
---