Better delivering business strategy through Project Portfolio Management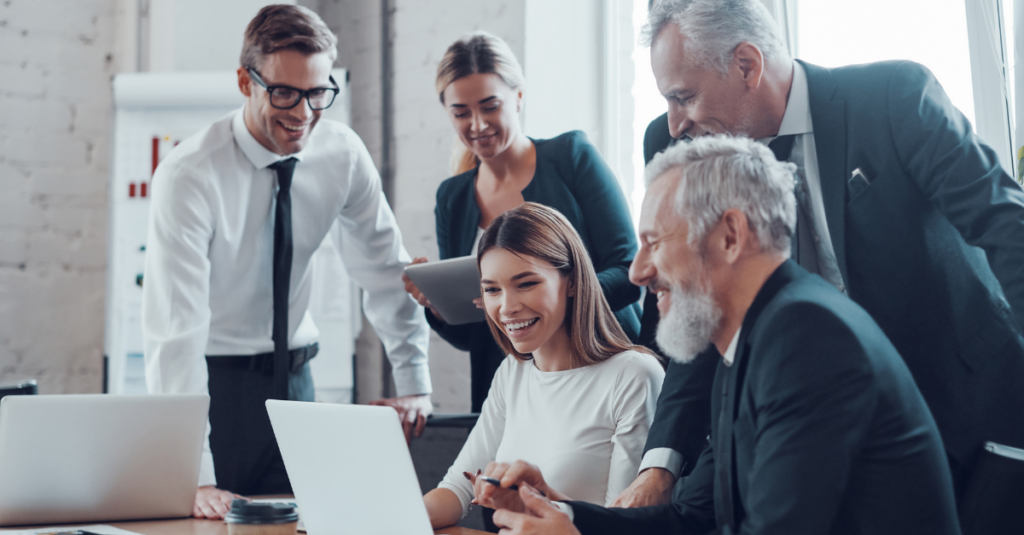 Strategic planning season is upon us. Most businesses are gearing up for this pivotal point in their annual calendar, and as businesses re-evaluate their trajectories and goals, the importance of Project Portfolio Management (PPM), and portfolio prioritisation in particular, is not to be underestimated.
As the leaves start to fall and the year draws to a close, most businesses are gearing up for one of the most pivotal moments in their annual calendar: strategic planning season. It's a time to reflect on the past year's successes and failures, realign with core objectives, and plot a course for the future. And while many tools and processes contribute to this vital period, one that is often overlooked is Project Portfolio Management (PPM).
More specifically, within the realm of PPM, portfolio prioritisation emerges as a critical catalyst that can ensure a streamlined, timely and effective execution of business strategy.
Here's a closer look at the critical role PPM and portfolio prioritisation can play in strategic planning.
Aligning activity with Strategic Goals through Project Portfolio Management
A new strategy and plan generates numerous projects and initiatives in addition to all of those already vying for attention. But not all align seamlessly with the newly set strategic objectives, and not all that do are equally valuable or demand the same amount of time and resource. Portfolio prioritisation within PPM acts as a filter, ensuring that only those projects which are in harmony with the broader business goals get the green light, and determines the order in which they take place to optimise use of avaialble resources. This alignment and prioritisation guarantees a more focused, efficient and effective approach to strategy execution.
How PPM flattens the curve on resource requirements in delivering your business strategy
Resources, whether financial, human or simply time are always finite. The portfolio prioritisation aspect of project portfolio management ensures these resources are invested where they promise the most significant returns and that initiatives are correctly staggered so they do not trip over each with competing demands . By focusing on key projects that align with strategic objectives in the right priority order, businesses can avoid the dispersion of critical resources, leading to more impactful outcomes.
Navigating the Risk Landscape through project portfolio management
In the world of projects, risks are inevitable. Through the lens of project portfolio management, these risks are evaluated against the backdrop of strategic relevance. Projects that align with business goals but come with considerable risks are approached with enhanced preparation, ensuring that potential pitfalls don't derail strategic delivery.
Driving Data-Driven Decisions through project portfolio management
Portfolio prioritisation isn't about gut feelings; it's grounded in data and specific criteria agreed with all the key players. With clear metrics in place, decision-makers can assess the value, impact and feasibility of projects against the business strategy. This data-driven approach ensures that decisions made during the strategic planning season are not just ambitious but also pragmatic.
Ensuring continuous adaptation with PPM
Business landscapes are fluid, and priorities can change. The continuous process of portfolio prioritisation within PPM ensures that, as the year progresses, projects can be re-evaluated and reprioritised to reflect any shifts in business strategy or external factors.
Creating clear communication through higher engagement
When the focus is narrowed down through portfolio prioritisation, communication becomes more straightforward. Teams are clear about what's important, why it's important, and what they need to do. This clarity fosters collaboration and ensures that everyone is aligned with the business strategy.
Proactively preparing for future opportunities
By consistently prioritising with project portfolio management, businesses are not just reacting to the current environment but also preparing for future opportunities. This proactive approach means that when new strategic avenues open up, the organisation is ready to pivot, having already laid down a groundwork that aligns with future objectives.
Final thoughts
While Project Portfolio Management as a whole offers a structured path to achieving business objectives, it's the process of portfolio prioritisation that truly smoothes the curve for successful strategy delivery. As businesses enter the strategic planning season, an emphasis on this vital component will make the difference between a strategy that falters in execution and one that flourishes.
If you would like support with the strategy planning process, portfolio prioritisation or any part of turning your organisations ambitions into reality, you can get in touch with us on the form below.
Get support with your business strategy and portfolio prioritisation
ABOUT PRACTICUS
You can find out more about us on the about us page
REFERENCES
Share this:
---