'Stupid' PMO questions and their answers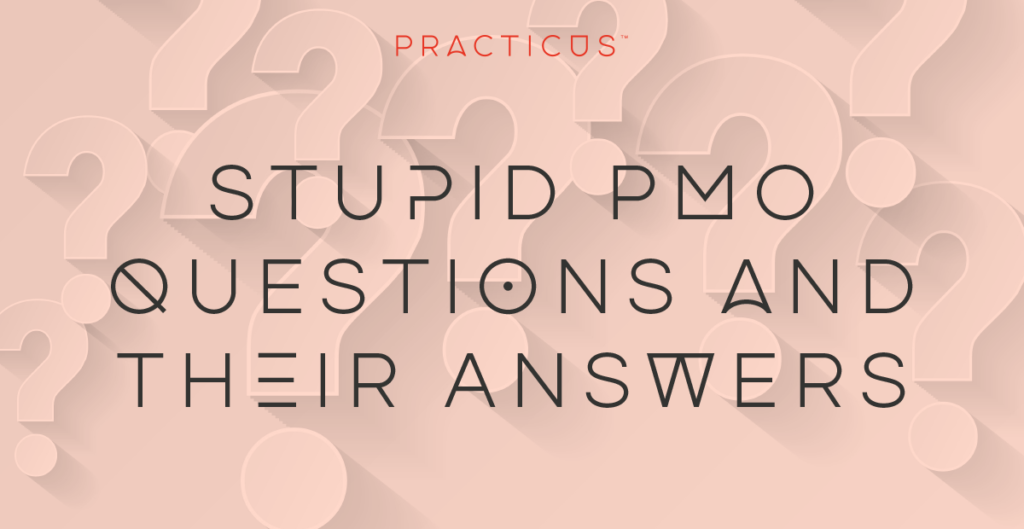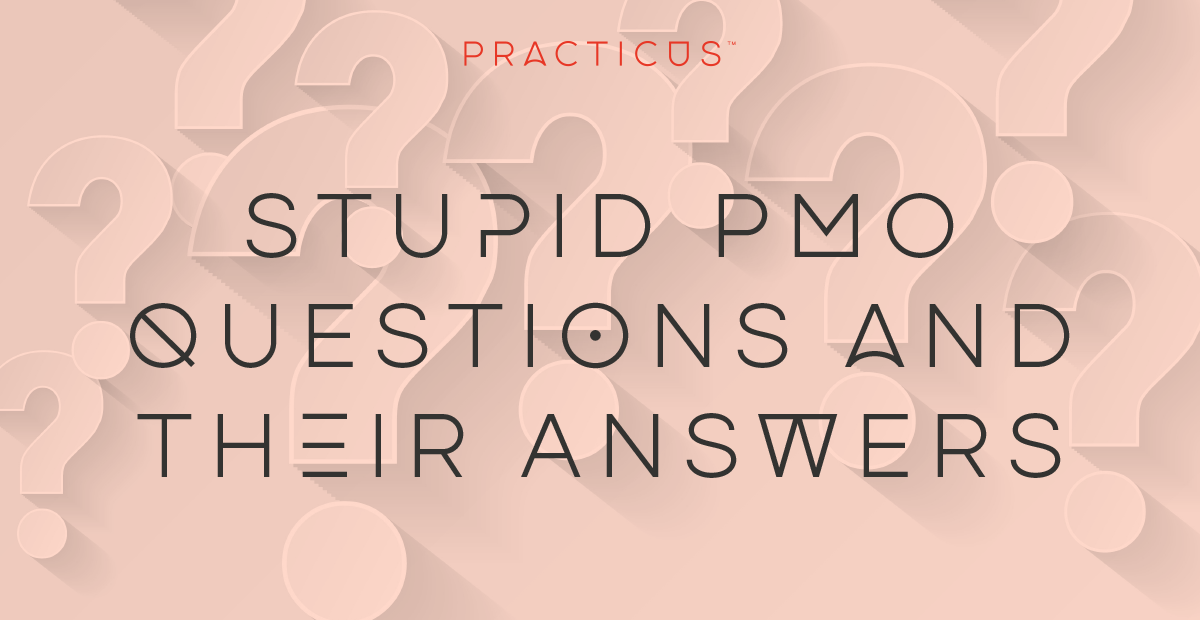 We answer the simplest PMO questions that "People Also Ask" Google.
They say there are no 'stupid' questions in life. This is a good maxim to live by, especially if you want to learn and succeed with PMOs. But then there is Google's "People Also Ask" (PAA) questions box.
It's a seemingly infinite sprawl of inquisitiveness from the profound to the truly ridiculous. No one is entirely sure where Google gets these questions from. The best guess is that it's a mixture of genuine user submitted questions, search topics, machine learning and the good old Google algorithm1.
Regardless, we've attempted to climb the endless mountain of Google's PAA PMO questions to bring you the very peak of 'stupid' when it comes to PMO queries. And then, rather foolishly, we've attempted to answer them.
So here without further ado, we have the dumbest things that 'People also ask' about PMO (according to Google).
What actually is a PMO?
PMO stands for project management office (PMO).
It's the office (or department) that oversees and manages projects of the whole company. They are relevant to organisations that need to manage multiple high-priority projects at a time. Typically, a PMO standardises project management processes throughout the organisation in order to ensure that large-scale projects are successful.
Who is higher PMO or PM / Project Manager?
A PMO is not higher or more senior than a Project manager (PM).
They are simply different and do not sit in a hierarchical relationship with each other. However, the PMO has a role in defining and maintaining project management standards and a project manager is answerable to those standards.
Can a PMO become a project manager?
A PMO can become a project manager.
In some organisations this is a career pathway. However, we should warn you that the jobs of PMO personnel and project managers are very different and you will still likely need training and support. It's not a shortcut but, hey, at least you will be familiar with some of the terminology and paperwork.
Can a project manager become a PMO?
A project manager can become a PMO.
In fact, some of the best PMO personnel have a project management background. Project management experience helps with the PMO's role in defining and maintaining project standards as well as coaching and developing new project management staff. It also helps with communicating effectively with project personnel because you understand their perspective.
Is PMO a program manager?
A PMO is not a program manager.
These are two very different but interconnected disciplines that are mutually supporting. That said, if the PMO type is a programme management office then it helps to have PMO personnel who are seasoned ex-program managers.
What does a PMO not do?
PMOs do not choose the projects and programmes and they do not manage the project and programme managers.
Beyond this, there is less and less that a PMO does not do. Scope creep has become a real problem for the discipline, leading many PMOs to become ineffective, mired in bureaucracy rather than focusing on outcomes.
What are the 5 steps for an effective PMO?
Step 1: Understand why a PMO is needed
Step 2: Explore the challenges and opportunities
Step 3: Identify the most appropriate PMO type and model
Step 4: Optimise for the environment, culture and project management maturity
Step 5: Deploy your PMO and regularly assess
Clearly, oversimplifying in this way hides a wealth of activity and decisions. We wish there were 5 easy steps for an effective PMO. Truly we do. But anything that has become a modern global profession employing tens of thousands of people globally is not so easily accomplished.
We recommend that if you are looking for fast answers to an effective PMO then you should have a seasoned expert review the situation on the ground. We can provide you with talented PMO resource who can review your PMO fast, as can many other companies. However, if time really is of the essence, we would advise a rapid PMO Assessment or bringing in a PMO managed service, which can be established quickly. Our own offering provides you with a fit-for-purpose PMO within just 14 days.
END
We'll continue to add PMO questions and their answers to this article
Get in touch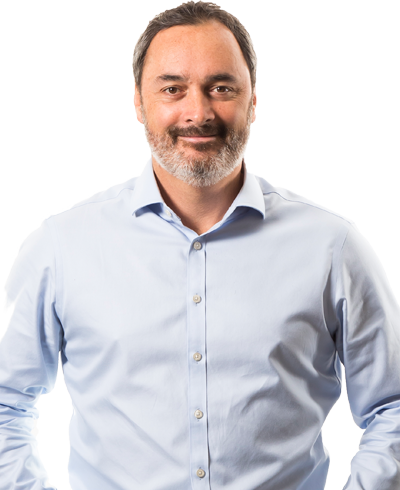 Boyd Kershaw
Director + Co-Founder
About Practicus
You can find out more about us on the about us page.
We also offer portfolio prioritisation and sponsor coaching within our PMO services.
References
Ultimate Infinite Questions Google PAA Handbook, Pankil Shah, Apr 19, 2021, Outranking.
Project management offices percentages worldwide, Statista Research Department, Jan 11, Statista
See also our guide to project portfolio management
---
A fit-for-purpose PMO within 14 days
Expertise with accountability for outcomes
Automated reporting tailored to your needs
Clarity, simplicity and action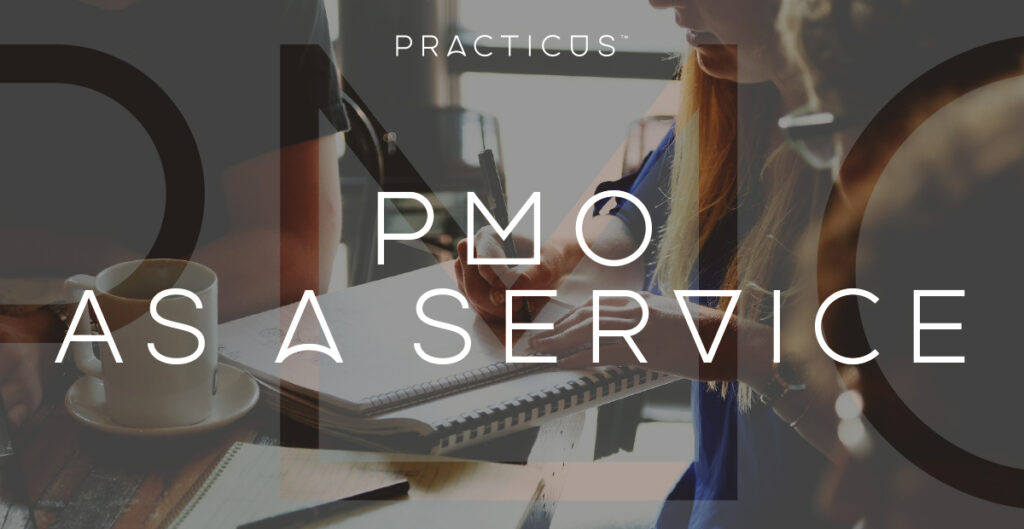 ---
Share this:
---