Why your marketing needs a reset for 2023 and beyond
Successful businesses are those that not only value 'innovation' to sell better products/services, but innovate to sell products/services better.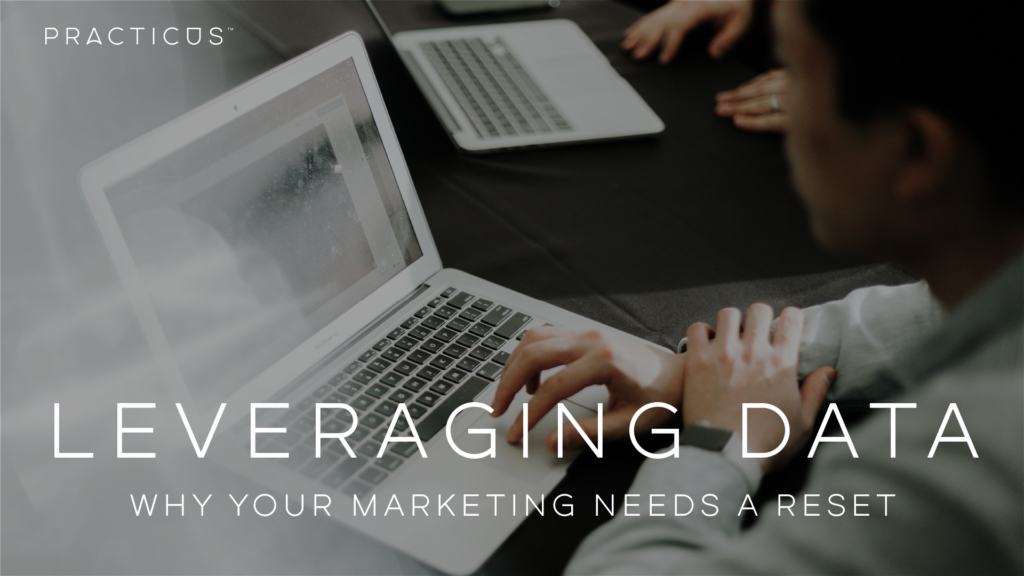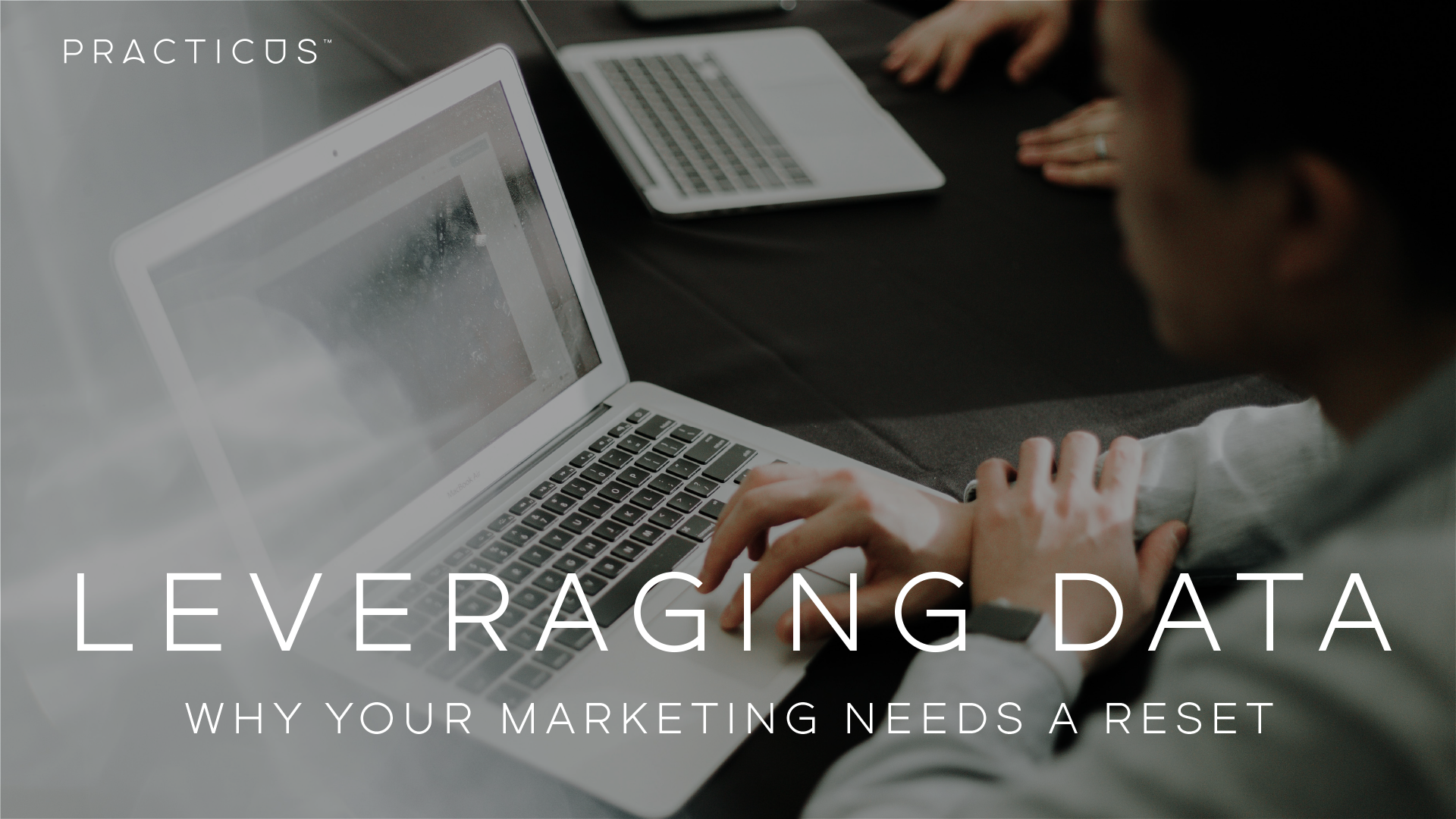 Andrew Vaux with the invaluable help and insights of Michael McAuley, an interim marketing specialist. It sets out why a marketing reset is needed and how potential barriers can be overcome. One of these barriers is access to the right expertise for success. This article outlines the path and the benefits of using an Interim expert with tried and tested experience of delivering results.
---
The Changing Market
The pandemic has had a big impact on the independent healthcare sector in many different ways, including the customer journey. With current digital adoption, the more personal the prospective patient relationship is, the better the chance to convert a customer and develop a lifetime value relationship. While the market leaders are embracing change and defining the new normal, others are attempting to revert to "business as before'. Which camp are you in?
According to Laingbuisson, the private healthcare market contracted by around 30% during the pandemic, as independent providers made beds, theatres and clinicians available to the NHS 'at cost' and elective surgery all but stopped. Travel restrictions also shut down the overseas market. But today, the market is undergoing a healthy rebound. The number of medical insurance patients is rising, as are the number of NHS-funded admissions as NHS managers seek to tackle the waiting lists. Data collected by the Private Healthcare Information Network (PHIN) shows that there is a growing interest in self-pay to circumvent the NHS waiting lists for diagnostic and elective procedures. But this return to normal pre-pandemic activity is happening to the backdrop of a volatile economy and reduced NHS funding. Both may impact the fortunes of the sector.
In the current buoyant market, the issue is less how to attract patients, and more how to attract the right patients for the services on offer, and to convert them into brand champions. In short, the challenge is how to differentiate their services and facilities to become the provider of choice among consumers and then sustain that position in an unstable market. How? Taking a long hard look at how your marketing is performing and how it is leveraging your customer data can be pivotal.
Know your Customer
Data holds the key to success in business. It is the critical component that should underpin everything a company does, across departments and disciplines. But all too often, companies struggle to get the right data for the right reasons and in the best way. Why? Quite simply: Silos. If systems are not joined up, it can be challenging to share and convert data into actionable insights. Why is this so hard?
The reasons are various, some technical, some structural, and some cultural, but all silos cause wasted resources and inhibit productivity. Healthcare providers, seeking to get their revenue streams back on track, need to ensure they are embracing digital channels to the full and leveraging the data treasure trove this can provide. Patients going private have options regarding the choice of healthcare services and providers. In today's digital era they research and purchase with discernment.
So, while creativity remains important, effective marketing increasingly needs to encompass analytical, operational, and real-time insights. This requires having the systems, processes and people in place that already deliver and identify the gaps. If capability gaps or silos are getting in the way of doing better, looking at change or transformation could well be the answer. What might that look like?
Transformation – Turning Data into Customer Value
To thrive in volatile markets a real shift is required that will affect all aspects of how the marketing function is structured and how it should operate. In recent years, much focus has been placed on the role of technology to lead this transformation. But high performing organisations have realised that the need to develop the right culture, attitudes, operating models, and ways of working, are equally important, to grow. Fundamentally, successful marketing transformation is led by effective leaders who can take the whole organisation on a journey to deliver growth and sustainable competitive advantage.
With an ever-expanding choice of channels and touchpoints to explore, marketing is one of the most vital catalysts for growth in the digital age. All channels are easy to data analyse, but are the insights informing decision-making? With the dawning of Web 3.0 and the metaverse in motion, now is a crucial time for businesses to regard digital transformation as a crucial component of commercial survival.
In reality, this data-driven culture doesn't yet exist in a lot of companies. While there is often plenty of data, and sometimes even the right platforms, there is a lack of the right knowledge and skills to effectively leverage the data and create insights that make a real impact on results.
Transformation Roadblocks
While healthcare leaders may recognise the need for a change in direction or systems, there are often roadblocks to digital marketing transformation. These cultural and technical barriers include:
Resistance to change / Fear of change
Lack of an executive champion:
Data management/integration issues
Budgetary limitations
Lack of skills
New systems and platforms need to fit with legacy technology
Digital transformation doesn't have to be the formidable undertaking it's often made out to be. Having the right expertise on board and the right vision can go a long way to overcoming these barriers. Worth remembering the benefits that transformation can have on improving internal operational processes and closing the customer experience gap far outweigh the costs!
Making Change Happen
Change and transformation are often achieved faster and more painlessly if an expert with a fresh perspective is involved. This doesn't mean hiring an expensive consultancy team. It can be accomplished with the help of an experienced interim professional, who has seen and done it before and knows the pitfalls to avoid along the way.
Indeed, a lack of in-house change skills or capacity should never be a deterrent. Some of the best transformation results are delivered by highly experienced Interim professionals hired for three good reasons:
Experience – track record of leading change programmes
Expertise – ability to get it right and avoid costly mistakes
Knowledge transfer – training the inhouse team to be self-sufficient
This is especially true in the case of marketing, which is a complex fusion of established processes, new trends, thinking creatively, personal experience, and sometimes gut feeling. Throw technology and the multiple channels to reach the customer into the mix and you can see why it is worthwhile, especially after defining events like a pandemic, to take stock and reset. What worked before, appears obsolete once a new trend arrives on the horizon, but short-term trends shouldn't dominate long-term success.
External marketing expertise brings the wisdom needed to navigate change. They bring with them years of experience as powerful catalysts for positive business change.
No two Marketing Consultants will approach the same challenges in the same way, so it's important to have the goals clearly defined flexibility in determining how you get there, and accountability to ensure arrival.
Is your Marketing Delivering?
Like all other parts of your business, marketing needs to evolve, improve, progress. But adopting new techniques or tools is just half the story. It needs to be embedded into the business objectives. So when considering your reset options, ask yourself four key questions:
Is your roadmap looking back to using past indices and existing resources?
Do you really have the right people in the right roles, bringing that much needed innovation?
Is your business taking account of consumer behaviours, buying patterns, and spending changing?
Is your leadership asking themselves and the team tough questions on what your value proposition is, how it resonates with your customers, how easy it is to find you and do business?
Signs of complacency or uncertainty in this area, suggests you might need interim expertise to set you on the right track.
Outcomes of Transforming Marketing and Why You Should
Marketing transformation is challenging and demands a commitment of time, some investment and a willingness to change. But, when done properly, the results justify the effort and expense as it brings clarity to what is working and the results being delivered.
Good marketing transformation results in breaking down the data silos to better understand customers/patients with the following benefits:
Core analytics platform that breaks down silos making data more accessible to underpin decision making

Customer-centric approach — Improving customer engagement and experience across the omnichannel interactions and transactions measurable.

Long-term competitive advantage reflected in the strength of the brand

Greater business profitability on increasing sales and profits resulting from the efficient and effective allocation of marketing resources and use of data.
Leading companies are using their capabilities not only to improve their core operations but also to launch entirely new business models. Engaging interim management expertise to reset the marketing status quo is an assured way to succeed. So, what qualities does an Interim bring?
An Interim Marketing Executive is a Powerful Solution
There are many reasons why an interim Marketing Professional might be hired, including filling an immediate skills gap or managing a discrete project or campaign. But sometimes it is because of the need for a fresh set of eyes to take a look at where the company is currently or to solicit expert guidance for a new approach or launch.
An interim Marketing Professional can be instrumental in defining the transformation goals and path, adding much-needed, hands-on expertise to the implementation and execution of multiple marketing campaigns. Their expertise can provide:
Flexibility: Contracts are typically short-term, from 6-9 months, with working days configured to suit both parties.

Focused and deep expertise: Bringing a specific skill that can be left behind as a legacy

Availability on tap: Within reason, an interim Marketing Expert is available when you need them and only for the time you need them.

Quick results and long-term gain: The expert is results driven and outcome focused., and will typically expect to walk into sometimes complex and challenging situations, to develop the right, long-lasting solution and move on.

Value for money: It makes sense to engage an Interim Marketing Manager/Director because the expenditure is short-lived but the returns can be significant. An interim is not as costly as presumed, as this article explains.

Guidance on adapting to opportunities: As opportunities arise or quick decision-making is needed, an Interim Marketing Manager/Director will be able to offer insight and experience exactly at the point required, allowing for rapid action to be taken and quicker results achieved.
Is Hiring an Interim Expert a Risk?
Everything depends on sourcing the right interim. Essentially, a company like Practicus that provides Interims takes the placement of the right individual into the right corporate culture and with the right skill set very seriously. Our motto is the right one, not just anyone. Proven interim executives are in demand because they have a record of successful assignments.
So, if a company sets on the path to hiring an interim, it is best not to assume that interim providers are the same, that they have access to the same pool of interim talent, or that they will make the same judgment. Practicus has an 18-year track record of differentiation and has been voted in the top 5 of providers for the last 6 consecutive years, by interims voting in the Institute of Interim Management annual survey.
Are you losing sleep over your marketing impact on you sales? Can you see areas and challenges not being addressed. Get in touch to explore how an interim can make the difference.
---
Find out more about Interim Management
Share this:
---