Community Diagnostic Centre – Business Case to Get Ahead in the Funding Queue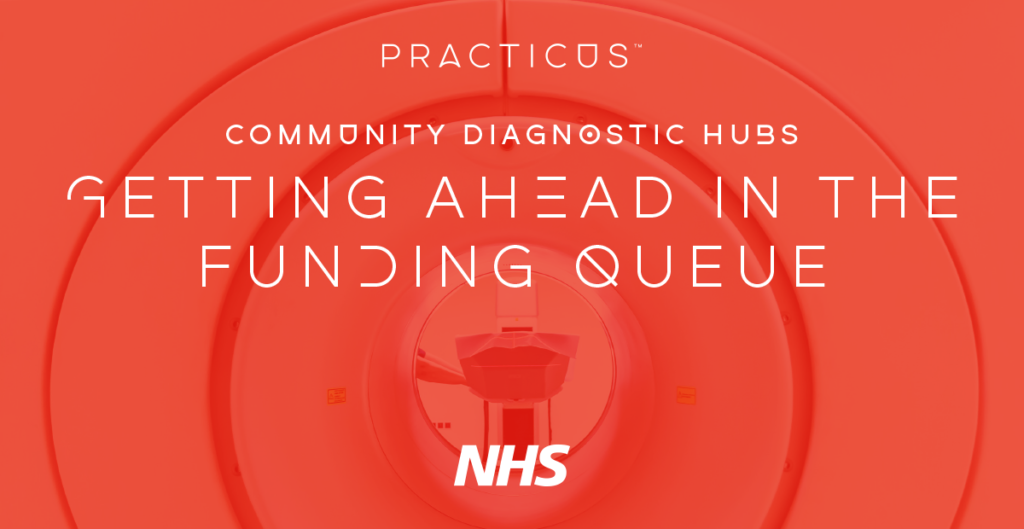 Lisa Lloyd – Health & Social Care Managing Consultant, Practicus
---

The Need for Diagnostic Reform
The need for radical investment in and reform of diagnostic services across the NHS was already recognised in The NHS Long Term Plan. The pandemic and resulting record-breaking NHS waiting list have combined to make the implementation of the Diagnostics: Recovery and Renewal report even more urgent. This NHS report advocates the separation of acute and elective diagnostics and is effectively the blueprint for what community diagnostic hubs or 'one stop shops' should look like. From blood tests to imaging these should be easily accessible for patients and doctors, away from hospitals. This got me thinking about how embedding diagnostic capabilities deeper into local community centres can improve the NHS's ability to discover and treat health issues more rapidly.
The NHS spends more than £6bn a year on diagnostic services, carrying out an estimated 1.5 billion tests. With 85% of treatment pathways dependent on these diagnostics, it is imperative to enable early diagnosis and optimal management of medical conditions such as cancer, heart conditions and strokes. Making diagnostics more accessible and faster is central to reducing hospitalisations, improving patient outcomes and reducing the strain on the NHS.
But a diagnostics overhaul does not come cheap. Setting up new services will take time and require significant investment in facilities, equipment and workforce alongside replacing outdated testing machines. A relatively small but welcome £160m is being shared initially across 12 ICSs to pilot optimal ways to get these hubs up and running and tackle the backlog.
Diagnostic equipment manufacturers are already posturing for the contracts to equip these new centres, however meeting the increased need for trained staff will be much more challenging. Staff constraints may yet hamper progress and best intentions. Also, reform should not rest with just new facilities. Diagnostic services should also be underpinned by investment in digital transformation so that test results can more easily be shared across different health settings. Patient care should not be compromised by doctors not having access to the results of tests carried out in another NHS setting.
So how does the NHS get 150 new diagnostic centres up and running at pace to help tackle the elective care backlog? See our report on community diagnostic centre rollout

Setting up a Diagnostic Hub – The Business Case to Get the Funds
The NHS Community Hub recommendations have moved swiftly from proposal to policy. Today's newly formed Integrated Care Systems (ICS) are encouraged to draw up their plans to apply for the available funds. ICSs have been developing from different starting points and at a different pace, with some more established and integrated than others. It is at system level that strategic direction is set with a view to developing economies of scale.
So how should an ICS go about formulating its plans and bidding for the funds?
A clear, concise and comprehensive business case is a good place to start. But producing a business case that stands out and convinces decision makers requires expertise and experience, that may not be readily available within the ICS.
NHS spending is tightly scrutinised as part of the need to get value for money from the public purse. Even though the need for Community Diagnostic Hubs is well understood, the capital spending decisions will still be taken based on highly competent professionally developed -spending proposals and business plans. Indeed, NHSE has set up a Diagnostics Programme Board, to coordinate the implementation and funding nationally over the 2021-25 roll out period.
Writing such a proposal to secure funding and approval requires specific skills and needs to conform to the best practice guidelines such as the approval process set out by the NHS itself or the business case guidance issued by HM Treasury. This ensures a disciplined approach to critically examining the opportunity, the alternatives, the project stages and the financial investment required. Various stakeholders and line managers also need to be kept on board with the business case as it is developed.

Business Case Resourcing
So, when it comes to effective business case writing, not every ICS will have the right disciplines in-house or available to them when needed. This is where hiring an interim resource with proven expertise in delivering business cases for NHS projects can be the answer to putting a winning proposal forward, but without the headache of losing an internal resource for a period. Interim managers are independent business leaders or project managers who are experts in their field, high-level performers with a track record of achievement.
Hiring an interim puts the client firmly in control, stipulating the skills they need and for how long they need them. They can choose who they work with, usually from a shortlist put forward by an Interim provider, such as Practicus. We work sensitively to understand the business needs and can get fully experienced individuals or teams onboard, often at short notice. Interims can grasp the challenges quickly and add value immediately, often with fresh perspectives.
Consideration should be given to whether developing the Community Diagnostic hub business case is a task for an individual, or a project for a team. Too often it is assumed the project lead or 'the document writer' can be left to deliver the business case on a full-time basis. In our experience, for a strong and coherent business case to be produced, it often requires contributions from a cross-section and with specific technical expertise at appropriate points

Resourcing – Models of Delivery
So, there are several distinct models for resourcing a business case project:
In-house – Using internal resources and expertise as available
Expert-Interim – Hiring one, or more Interim business case experts to fully lead, manage and deliver the business case project.
Expert Interim / Project Manager – Hiring an Interim expert, potentially part-time to lead and manage the strategy and executive relations, while supported by a project manager responsible for much of the research and day to day operational tasks.
The third model offers the possibility for the programme manager to be another Interim or an internal resource seconded to the project. This gives the NHS the opportunity to upskill talent in business case development.
Any time constraints, as well as the budget and resources available will as always be determining factors. But regardless of which model is adopted, when time and resources are committed to developing a solid business case, the resulting investment proposal is much more informed, and evidence based. In turn, this will increase the benefits and value of the project and reduces the risks. There is also a much greater likelihood of securing support to proceed with the investment.
In the long run Community Diagnostic Hubs will play their role in making the NHS more resilient in being able to deliver continuity of elective care. However, as the NHS goes through recovery and renewal, Community Diagnostic Hubs are not the only capital or clinical initiatives that will need a detailed business plan at system level within an ICS. What is learnt from the delivery of this project will be invaluable for future initiatives requiring a process to secure NHS funding.
---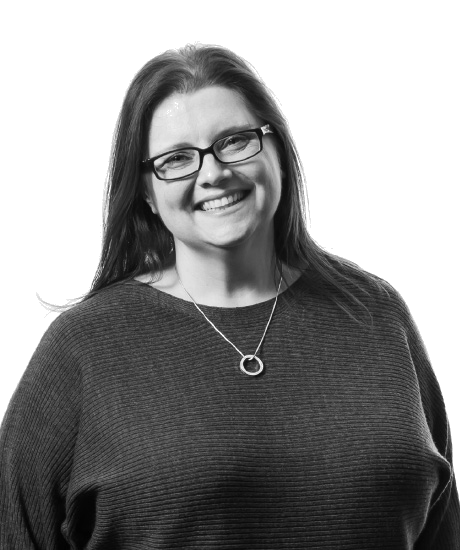 Lisa Lloyd
Health & Social Care Managing Consultant
LinkedIn
Our unrivaled client and candidate support have made us the first choice for healthcare appointments. Get in touch if you wish to find out more.
---
Share this:
---