The Quiet Axing of the NHS A&E Target, and What Comes Next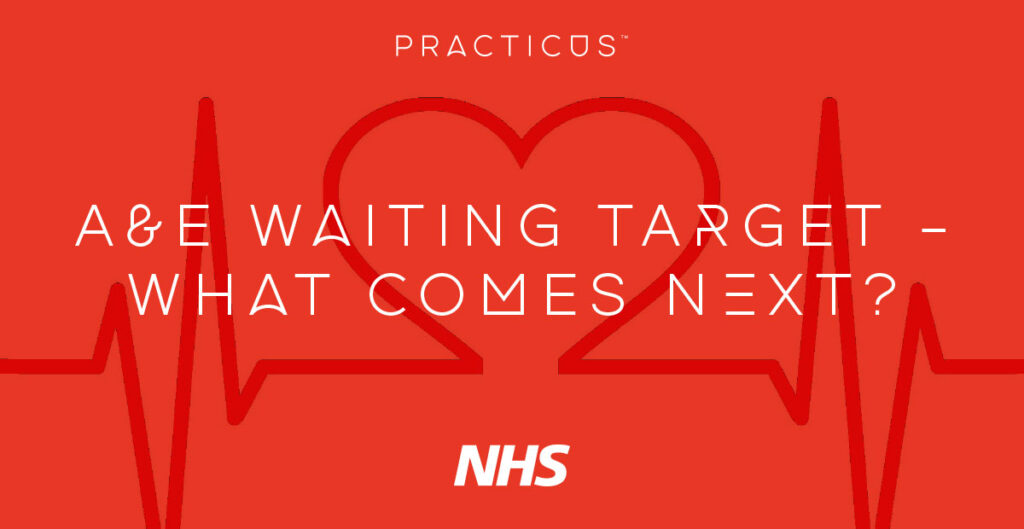 Mark Payne – Health & Social Care Managing Consultant, Practicus
---
The HSJ recently featured an interesting article and podcast on the NHS proposals to redesign the 4-hour waiting list performance target into 10 granular and possibly more meaningful metrics. This article sparked the interest of the team, here at Practicus, to consider the impact that these new metrics will have and how they will generally be received. We had some good input from several health practitioners, so thank you to all who took part in our Q&A on LinkedIn last week. You know who you are. Here is a distillation of why the 4-hour waiting target needs an overhaul, but also some of the concerns that come with it.

Why the 4-hour waiting time target is obsolete
The proposed changes are based on an extensive NHS clinically-led review and documented here. This acknowledges that the continually missed 4-hour target, in which 95% of people arriving at A&E in England are meant to be treated and then discharged, admitted, or transferred is no longer fit for purpose. Indeed, the NHS has not met the four-hour standard at a national level in any year since 2013/14, and the standard has been missed in every month since July 2015, with just 84.5% reached in April 2021. At the same time the number of people presenting in A&E again is rising to pre-pandemic levels. Although this sounds like failure, there are a myriad of complex contributing factors and influences. Most are not within A&E control and changing the way the NHS measures performance will not, by itself, deliver the improvements to urgent and emergency care that patients need.
There are a few key reasons why A&E patients are waiting longer, and the pandemic has only added to the burden:
Rising A&E attendances. Before the pandemic, an increasing number of people were attending A&E, sometimes bypassing primary care. On average, in 2018-19, 67,991 people attended A&E each day in England; this is a 17% increase on the 2010-11 numbers.

Fewer hospital beds. Hospital bed numbers have been declining over the years, leading to pressures all round, especially when finding ward beds for A&E patients when shortages prevail.
Age of patients. An ageing population and a crisis in social care leads to more hospital occupancy among older patients, and for longer periods
Unnecessary A&E attendances. Some patients use A&E when they could be receiving treatment in other parts of the urgent care system, such as local minor injury units.
Delayed discharges of patients no longer in need of hospital treatment but who cannot be discharged because of care needs. This backlog impacts A&E capacity.
Delays in accessing diagnostic services due to capacity or staffing constraints.
Staffing shortages (nurses and doctors) and high intensity workloads leading to burnout are well documented.
This list makes it obvious that A&E wait times are demonstrably affected by what's happening outside of the department, in both the hospital and the community. From how quickly in-patient beds are vacated and cleaned to facilitate admission to the number of GPs providing evenings and weekend clinics. Outside influences make a big difference.

Time to scrap the 4-hour Target?
Although the four-hour target has been a useful barometer for the overall performance of A&E, it is worth remembering that even in better days, it doesn't give a full picture of how A&Es are performing. For example, two departments could see the same proportion of patients within four hours with very different average waiting times and needs. Moreover, the safety and quality of care, in addition to patient experience, are just as important as how quickly care is provided.
And this is the crux of the issue. At the time of its introduction back in 2004 and for many years, Royal College of Emergency Medicine (RCEM) evidence showed that the target improved services for patients and even helped save lives. But as today's figures show, the target has been unachievable for some years.
Some think that the 4-hour standard has become an impediment to good patient care. In cases where people attending A&E are about to breach the 4-hour standard, according to the pass/fail system, it makes logical sense to prioritise them for quick action. This often means admission to a bed or other (sometimes inappropriate) patient placement such that the patient is no longer counted in A&E. This does not reflect a high-quality service – it can lead to actions which are ultimately not in the patient's nor the hospital's best interests, and potentially to the detriment of more acutely unwell patients who haven't been waiting as long.
In addition, research conducted by the Institute of Fiscal Studies (IFS) last year, has shown that a spike occurs in the number of admissions as the 4-hour wait target grows closer with more than 10% of patients being admitted in the final 10 minutes before the deadline.
In fact, the problem in A&E is not the large number of minor cases, so called "Type 3", which could be treated by GPs or minor injury units. Most Trusts consistently treat and discharge these patients close to 100% within the 4-hour target. It is often the most serious cases, the "Type 1" patients, who face the greatest delays, due to lack of beds for admission.
NHS England began to seriously review the four-hour A&E standard in 2018 and whether they should be updated. The review was published in March 2019, suggesting the current four-hour A&E target should be replaced with several new measures instead. 14 hospital trusts were selected to pilot a new way of measuring performance, and these results are incorporated into the latest proposals.
Back in early 2020, when scrapping the 4-hour waiting list was last in the news headlines, the IFS and most of the professional medical bodies including RCEM, Society of Acute Medicine (SAM), the Royal College of Physicians (RCP) were all arguing in favour of retaining the target enshrined in the NHS constitution. Indeed, some voices strongly argued the Government should focus not on scrapping the target, but on taking steps to start delivering it. But a year later there seems to be more professional support for its overhaul. What has changed. Well you could say the pandemic has changed everything, including entrenched views on this hot topic. Eyes, and to some extent funds, have been opened to the need to adopt, maintain and embed change across the health service.

Change cannot be in Isolation
It is clear to all including those that represent A&E interests such as RCEM and NHS Providers, that action and investment across the whole healthcare system is needed to bring the situation in A&E back under control. That must be one of the reasons why the proposal to amend the 4-hour waiting time this time round has more support.
When the system is no longer coping with the strain, it defies logic that when a large number of patients with relatively minor conditions flood through the doors of A&E, the ability to see them in 4 hours remains the symbol of A&E performance. So, can the A&E waiting time target be replaced with one that reduces demand across the local health economy for A&E services in the first place? Forcing systems, not hospitals, to focus on prevention is a massive incentive to join up services inside and outside the hospital, moving funding towards primary, community and social care.
In the words of Chris Hobson, CEO of NHS Providers: "If implemented, these changes must be seen as metrics for the whole urgent and emergency care pathway, indicating how well patients are moving between primary care, ambulance, hospital, community, and social care settings. For the transformation of the urgent and emergency care pathway to succeed, we need concerted action, appropriate funding and complete support for this approach across all the different organisations providing urgent and emergency care."
In other words, to achieve efficiencies and higher volumes in A&E, improvements to access and provision of community-based health services must also be made. Only then, will the necessary support be in place to see more effective utilisation of A&E.

What comes next
The recommendations, are to drop the blanket 4-hour target in A&E and replace with a bundle of 10 new metrics or patient flow indicators, stretching from pre-arrival to admittance or discharge:
Pre-hospital
Response times for ambulances
Reducing avoidable trips (conveyance rates) to A&E by 999 ambulances
Proportion of contacts via NHS 111 that receive clinical input

A&E
Percentage of ambulance handovers (from ambulance to A&E) within 15 minutes
Time to initial assessment — percentage within 15 minutes
Average (mean) time in department — for non-admitted patients

Hospital
Average (mean) time in department — for admitted patients
Clinically ready to proceed (time from decision made to admit or discharge)

Whole system
Patients spending more than 12 hours in A&E
Critical time standards —so priority patients get care within a set timeframe (e.g. an hour)
Under the new system, hospitals in England would be expected to assess all patients within 15 minutes of them arriving at A&E with treatment prioritised for the sickest patients.
Ambulances would be asked to record their "conveyance rates" to hospital from 999 calls and provide or arrange care for people in their own homes where possible, in a bid to reduce unnecessary trips to Emergency Departments.
A scoring system is expected to be put in place to monitor performance against the 10 indicators at individual hospital, integrated care system and national levels.
The proposals have been two years in the making with the help of The Society for Acute Medicine (SAM) and 14 Trusts working collaboratively around the country. Patient Groups have also been brought on board favourably in surveys.
To date, the proposals have not yet had the seal of approval from 10 Downing Street, but this is a formality. NHS England indicated there will be a phased implementation for the new measures but did not specify over what period or how the phasing would work. Let's hope the phasing quickly starts this year, and the professional consensus is maintained. There are many who wish the old metric to be retained for comparative purposes for some time to come, so that the link between A&E measurement and performance is not totally replaced by a new yardstick that masks poor performance under another name.
Sources
---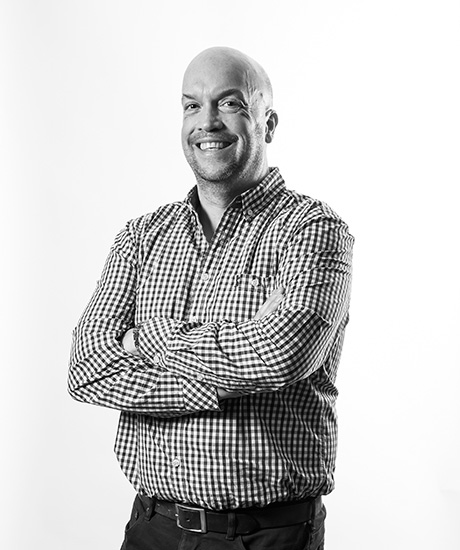 Mark Payne
Health & Social Care Managing Consultant
LinkedIn
Our unrivaled client and candidate support have made us the first choice for healthcare appointments. Get in touch if you wish to find out more.
---
Share this:
---