The best HR system for 1,000 employees?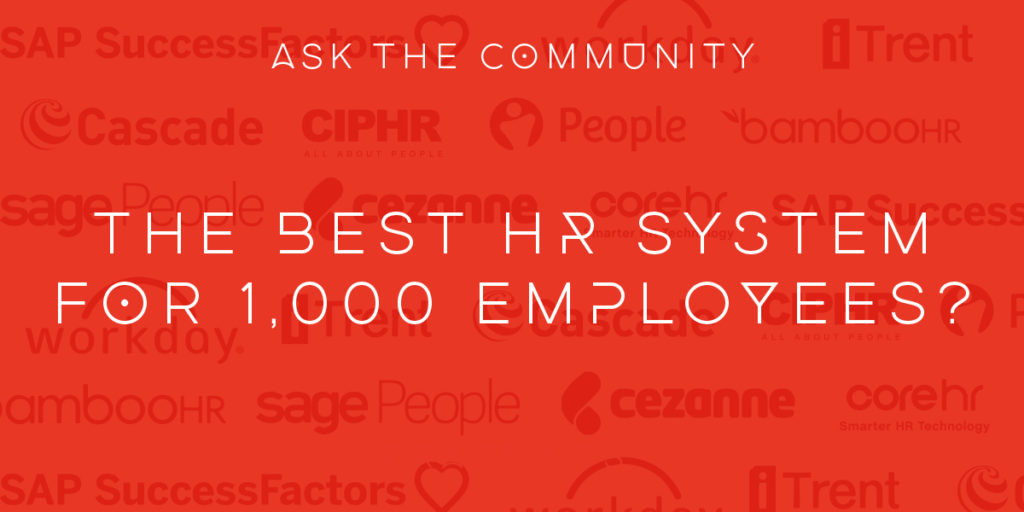 Recently, one of our clients came to us with a question. They wanted to know what would be the best HR system for their organisation. From talking to vendors, they felt they should go with Workday but they weren't sure. After all, it's difficult to gain independent advice from subject matter experts without an agenda. They wanted us to ask our community of HR transformation specialists, HR system experts and HR leaders what they thought.
Obviously, this advice comes with a big health warning: the right system is highly dependent on circumstances, what you want to do with it, HR strategy, the inner workings of your business and the appetite for change and so on. We took a very detailed brief.
However, in many ways, this organisation was not untypical: around 1,000 FTE, in a highly regulated industry, cost-conscious and likely to be so for the foreseeable future, in need of rapid adoption (so user-friendliness is a key factor) and requires integration into a plethora of other systems (payroll, procurement and so on).
Here's how the community voted: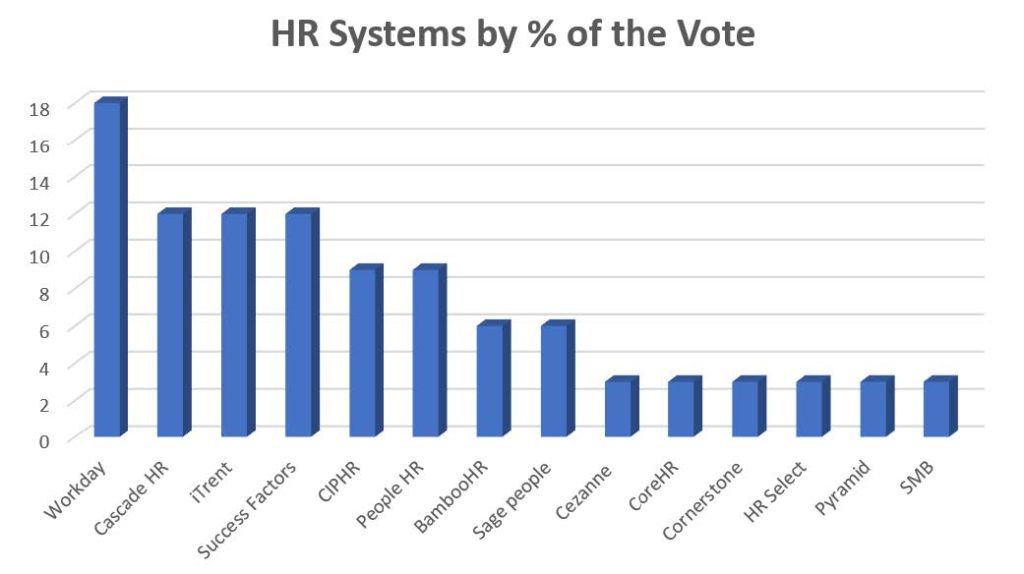 1st – Workday
(overwhelming winner)

2nd – Cascade HR
3rd – iTrent
4th – SuccessFactors
(all very close)

5th – CIPHR
6th – PeopleHR
7th – BambooHR
8th – Sage People
9th – Cezanne
10th – CoreHR

Additional feedback:
In some cases, improving the business process is a better way of getting improved results than changing the system.
People HR, HR Select and Pyramid are particularly intuitive.
iTrent and Cornerstone are both relatively easy to integrate and good for self-service.
If you have a question in need of answer or a business problem in need of insight, please contact:
Natalie Allen
Natalie.Allen@practicus.com
01491 577122
Find out more about HR and HR consultancy services.
Share this:
---