Solving problems with technology in health + social care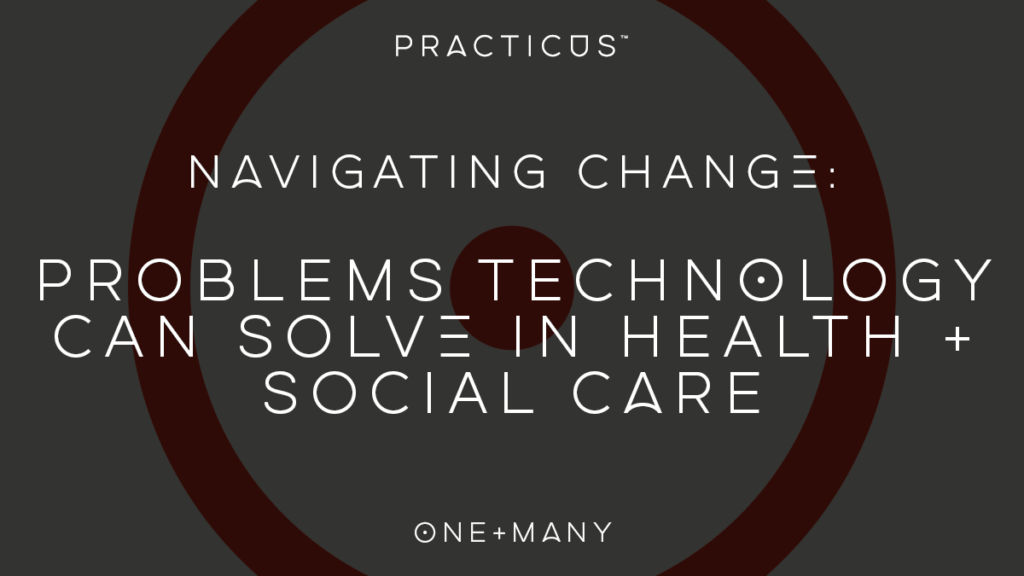 Summary of our Round Table discussion with industry experts to explore what problems technology could solve in health & social care this decade?
---
Getting the Discussion Started
The delegates represented not just the great and the good from technology and healthcare, but a whole host of disciplines, from finance to legal and from Board to ward.
At a time when already stretched health services are contending with the epidemic of Coronavirus, the notion that technology needs to further enable healthcare was not in dispute, the seemingly intractable problem our panel sought to tackle, was how?
The Chair for this debate was Dr Tony Felton, a medical doctor with a strong commercial background who's worked in the healthcare and life science sectors as a management consultant, senior executive, entrepreneur and non-executive director.
To get the debate started, he asked the forum what potential problems in health and social care needed addressing?
Framing how Access pathways have already changed, particularly for the tech savvy healthcare consumer, David Petrie, CFO of InHealth immediatelypointed to, "the ability now to communicate with a GP wherever you are, whether it's sitting at home on your sofa or during your lunchbreak, on an iPhone, iPad or computer, I think is incredibly exciting that you can get care straight to you like that."
But what can technology do for increasing demand for healthcare services, particularly from an aging population, with increasingly chronic disease? What can it do to support growing demand for information, to support an overloaded workforce and to reduce the economic burden on the public purse?
There are few positives to be seen from the current pandemic consuming our world, but perhaps one is that it will be a catalyst for further technology change and adoption. A panel member from a large consultancy mused, "The Coronavirus will be a major driver for technological change in the same way that austerity was 12 years ago."
Maybe that's why at the time of writing this, with the stock market a sea of red, one US stock called Teladoc Health is bucking the trend and increasing in value. Teladoc provides video-conferencing consultations for everyday customers with general medical professionals, dermatologists, and behavioural health specialists.
Another problem technology could support is around self-medicating and compliance post treatment. Michael McAuley, a senior Digital & Marketing Consultant gave a personal illustration, "Part of the challenge of healthcare is patients coming out of it who don't look after themselves in terms of recovery. For example, an aging parent or relative who doesn't self-medicate properly. How can we use technology to ensure that person, living at home, has the right support? How can we disrupt the orthodoxy to get patients to self-medicate, complete their re-hab properly, so that when they come to interact with the health system, there's less volume? We're talking about dampening demand and to give healthcare the breathing space to improve things we need to be a lot less busy."
What drew consensus nods from around the table was the burning issues around workforce both in terms of capacity and the volume of work required. However, with roughly 1.5 million people working in the NHS (not including the private sector or social care), Jim Stevenson, a Digital Consultant's thoughts pointed away from just throwing people at the problem, "I completely get the fact that there's an under-resource issue, but the opposite side of that is that there's an over-workload. And therefore, if you're tackling this, it's not an under-resource issue but an overwork issue. So how can technology take away the burden of work that the workforce has?"
What current and potential technology solutions are there?
The panel talked about Artificial Intelligence and the use of Blockchain in healthcare. How Estonia was leading the way in adoption of this cutting-edge tech and that the potency and application of its use was hugely exciting. The Panel covered the issue from many angles:
A Senior Digital Programme Manager outlined her work with Surrey Care Record which is currently under development. This will provide secure, encrypted extract of records from health and social care providers that can be seen and used by authorised staff in the health and care system who are involved directly in the individual's care. By using shared record technology, data relating to Surrey residents can flow across professional, organisational and geographical boundaries in order to improve patient outcomes and experience. The Surrey Care record will then feed into the Local Health and Care Record Exemplar (LHCRE) Programme which was launched in 2018 with the aim of creating a network of information sharing platforms that would integrate health and care records across local organisations. Surrey is part of the Thames Valley LHCRE.
And Martin Carpenter, until recently, CIO of Optum talked about progress in the US around "adherence" and "avoidance" and the value of joined up data. At the large American healthcare provider he worked for, it had a huge pharmacy distribution business and data was shared so that if there's a change in behaviour in a patient on need for medication, an intervention is prompted. "It's a risk-based model. There are teams of contact advisors who will call up and say, you haven't had the preventative asthma inhaler that you normally have every six weeks, why is that?"
"The other interesting thing is there's a big data set that consists of about 60 million records and within that is a history of disease. So it will say, for a 65 year old going in for a knee operation who's got type 2 diabetes and maybe another chronic condition, that instead of discharging that person after 2 days, you should discharge them after 3 to reduce the chance of re-admission."
Tony Felton talked about innovation at WCS Care, a care home group who have put in place technology around hydration to ensure residents fluid levels are monitored. A panellist mentioned local enterprise schemes called "Health Check Accelerators" popping up on University Campuses and the data expert and IT strategist Tony Cassin-Scott talked about his time at one large independent provider helping to develop a "Healthcare agent that could move from prescriptive to predictive analytics".
Martin Carpenter had worked with 'genomics engines' and shared that, "there's a huge opportunity to bring together genomics data with clinical data and also pharmacological data. Because there's a huge amount of waste within the system. And I think medicine is at the point where you could be treating the individual, as opposed to treating the condition. I think the real opportunity, in probably 10 years' time, is knowing exactly what drug to give an individual who's got a particular genomic profile."
Exciting stuff, and for those reading this anticipating a major But you'd be correct. Perhaps the biggest impediment to technology solving problems in healthcare can be summed up in one word, "interoperability".
The core thing holding the above (and other) technology advancements back is that systems in healthcare are typically not joined up. They don't sufficiently communicate, interlink or cross reference with or to one another.
What held back Tony Cassin-Scott's Healthcare Agent, "was foundational stuff, the fact it wasn't linked-up". On another panellist's comment on Health Check Accelerators, "the problem is that they have their own systems and they don't integrate with other systems."
Healthcare Programme Director, Farhang Daemi took on the idea of artificial intelligence head on, "there's a lot of hype about these wonderful technologies like AI. There is definitely a place for it adding to early diagnosis and detection etc, but in order for them to work we need to have a lot of other systems and solutions working alongside it – you can't just throw AI at the problem when you don't have the infrastructure to support it."
Acknowledging that both primary and secondary can have numerous systems and structures, the impediment conversation moved onto the equally challenging inhibitor that is, data. If the complexities of systems not talking to one another were not hard enough, the challenges around data structures, policies, flows and ownership can be mind-bending.
Steve Whiting, Commercial Director for Cantium captured the issue, "With any care system, there's probably fourteen, fifteen or sixteen data points about a patient within a particular geography and we expect the patient and the physicians to navigate that. And so, not having relevant information about a patient, at the point of care delivery is a big problem."
Then there's the vexatious issue of who owns the data, is it the patient or the healthcare system? Data expert Tony Cassin-Scott said, "arguably it's the patient, but they don't think they own it."
A point illustrated when the Chair asked the room who had accessed their own medical history. Half put their hands up. Not a representative sample, given the knowledge and experience around the table, but the point of ambiguity on ownership was well made.
Jim Stevenson, Digital Consultant asked a question by way of an interesting analogy, "It's almost like we're devolving our health to someone else. You would never do that with other things like finance or your career. Why would I think that the GP should own my health, surely I need to own that myself?"
While patients aren't necessarily ready to take ownership of their data, they have high levels of expectation. As Stewart Clark, Corporate Development Manager at the Schoen Clinic outlined, "From the patients' perspective, they've got an expectation that the data is shared so that when they go and use different aspects of the health service, they think you should know everything about them."
And when you have time poor clinicians, keying in data to different systems, in effect duplicating effort, frustration abounds.
Ultimately Data matters…whether it's a breach, a loss, an inability to access…how it's stored, secured, migrated, structured, cleansed, who has access to it and who doesn't. It's a multi-layered challenge every bit as complex as disparate systems not playing ball with one another. In tandem, interoperability and data, form a significant inhibitor to the successful implementation of technology in healthcare.
But the problems are compounded when you add in low morale, inefficient 'as is' processes, outmoded procurement practices and an already stretched workforce.
The Chair, Tony Felton pointed out that, "With the fundamental systems and process, if we're just trying to automate something that is already inefficient in the first place, we're not going to be adding value. We almost need to peel the onion back before we start implementing technology solutions."
The Policy & Research Manager for a leading healthcare industry body outlined some of the people issues that exist, "If you look at the recent staff survey that the NHS did which had a huge response, it shows how demotivated people are and then you reflect on comments that if we had new technology it would be easier. I think you just have to look at what it probably feels like to be working in the NHS and that's your answer as to why change is so difficult. Change will come with technology but it's the people who will have to implement that change. We did a recent survey to find out what it's like to work in the Independent healthcare sector, and the huge difference that came through was, time to care over the people we're looking after, we have control over our work, that's why perhaps the environment enables innovation in a way that is more difficult in the NHS."
As for procurement, Jim Stevenson explained that one of the key problems was that you procure a technology at the front end and by the time it's delivered some years later, the world has already moved on. "So for me, procurement needs to be way more agile…the whole mindset needs to change, it shouldn't be that we're going to deliver something in three years' time and it's going to cost X, it should be about whether we fix a problem, we don't know what the solution to the problem is yet, but we're going to iterate as we go, we're going to learn."
So what conditions are needed for successful change and transformation?
Digital Transformation Consultant, Henry Cook expressed the need for a very clear vision. "You put that vision on the board, you make sure everyone signs up to it and you make it simple, you base it on user need and then you just architect around that."
To add to this, a leader from a major global consultancy outlined the need for the healthcare systems to manage partners and third parties in a different way, "What we're finding now is that the smart organisations we deal with are putting in SLAs into the contract, not KPIs, and SLAs are about business outcomes. So we tie into the business outcome of that organization. So if it's about revenue growth and they want to say get a 20% growth in business, then we've got to take shared risk. And if we only hit 5%, then some of the shortfall comes out of our bottom line, it's about skin in the game. The customer needs to be smarter."
But organisations need to be properly ready to get the best out of technology change. Tony Felton pondered, "you could have the best technology, but if your people and your systems and processes and your change management's not in place, it's not going to thrive."
Martin Carpenter made an interesting observation from time spent in the US, "I was lucky enough to be in California in January this year talking with tech companies and VCs and they all said, 'it's bloody difficult to do business in the UK full stop because you hate making a decision'. I went to a dinner with some CIOs and they were discussing each other's products and they were all positively saying how they would try things and I just don't think that happens in the UK."
Perhaps we need to be looking outside healthcare for inspiration, an attendee compared healthcare to where the airline industry was 20 years ago "overbooked, oversubscribed, stressed out staff, does this sound familiar to the industry we're talking about now?" And he pointed to how the public these days are annoyed if their whole experience of aviation is not enhanced by technology like online check-ins, bag drops etc.
Of course, the profound impact of Coronavirus and the threat it poses is still dawning on all of us. This seismic event will throw everything up in the air, challenge all our thinking and require wholesale change to the health systems we value so highly. For technology to really solve the increasing problems that are bearing down on our healthcare systems, the aging population, the morale issues from an overstretched workforce, the lack of systems interoperability and the data issues, a new mindset will be required, one that has an integrated approach to change at its heart.
---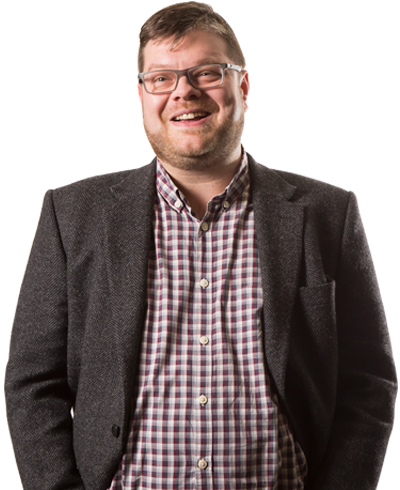 Andrew Vaux
Head of Independent Health and Social Care
Andrew's team works with many private acute hospitals, private equity backed care homes, and many residential health and social care providers including those specialising in children, and adults with learning difficulties.
We provide experienced professional interims and consultants to assist when there is organisational change, growth, or when there is an urgent need for immediate executive support.
Share this:
---