The Primacy of Primary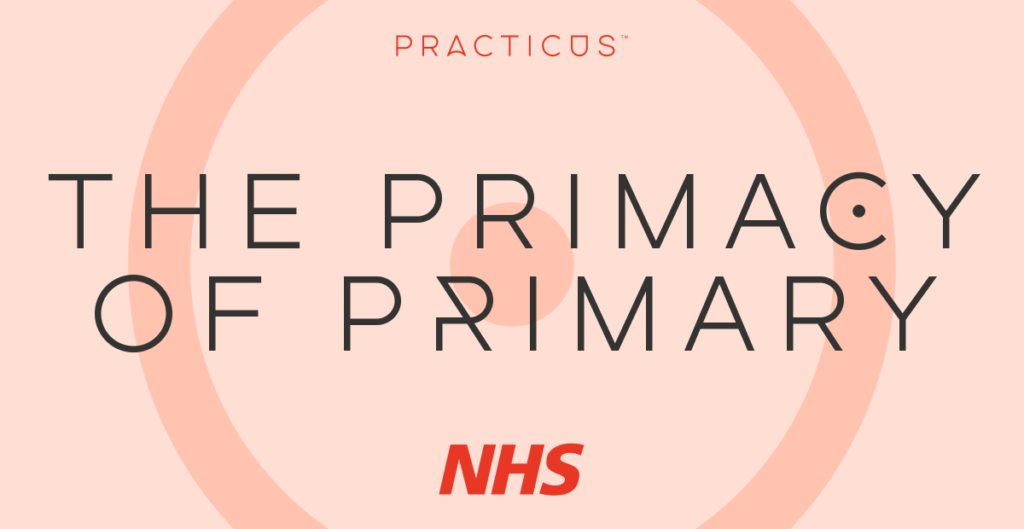 As part of our 'What If' series on change in the NHS, we spoke to Advisor and Project Manager Rian Lamprecht and asked him: "Putting all politics aside, if you could change one thing about the NHS, what would it be?"
If I could change one thing…
For three decades our health and care policies vacillated between three competing needs, with the third priority having an increasingly dominant run.
1. Best clinical practice possible (NHS Beacon programme, Commission for Health Improvement, NICE, Variation in care, Keogh Review, Getting It Right First Time)
2. Patient centrality (Choose and Book, Expert patient, PROMS, Compassion in Practice)
3. Integration and aligning delivery and resources (the Acheson inquiry 1998, Health Act 1999, Health Improvement Programmes/HImPS, Joint Investment Plans/JIPs, Health Action Zones/HAZ, Kaiser NHS Beacon Sites, Ten Care Trusts by 2008, all aiming to shift the balance on Vertical-Horizontal integration, and on Centralisation-Decentralisation)
Looking to the future, two layered scripts could help us get out of a repeating pattern:
The size of funding: rather than reducing funding pressure, with inevitable short term political and major structural solutions. Instead, increase funding through taxation
How we spend the funding: providing a long-term commercially sustainable solution (though we have never successfully embedded past attempts, e.g. primary care-led health and care services)
In support of the latter, the one thing I would change is for access to all health and care services to be systematically controlled by primary care, with each referral to secondary pathways being bespoke clinically-led commissioning decisions.
To enable this, we implement a 'patient level funding model' where primary care has direct access to clinical pathway activity data. Tariffs for all healthcare activity are predetermined for set lists of treatments. For pre-agreed services the population is covered as a constitutional right, whilst other specific secondary services require prior authorisation.
Funding is based on capitation. A limited number of regional tertiary hospitals provide highly specialised clinical care funded nationally, and provide no other services.
The resource requirement to fund the administration of these functions comes from a significant reduction of current informatics, performance and commissioning infrastructure.
About Rian
Rian has provided services to the NHS for more than twenty years, has a PhD in psychology and an MA in clinical psychology. He has seen how leaders step away from intuitive strategy, mission goals and meaningful change by becoming bogged down or exasperated with national policy overload. His passion is to bring clarity of thinking, maintain the distinction between true strategy and operational solutions and support senior leaders to prioritise with prudence and take their people with them.
He draws on experience in clinical, director and business advisory roles within healthcare, as well as wider experience in financial services, central government and higher education.
About Practicus
Practicus provides problem solving and recruitment. To find out more about the company, see here
Share this:
---