"Successful leaders learn to work with ambiguity…how?"
"Successful leaders learn to work with ambiguity…how?"
In the second Webinar of our 'Accelerated Change' series, we examine how successful leaders leverage ambiguity to their advantage. In an increasingly complex environment where events outside of our control have been brought into sharp focus, how can those who shoulder the responsibility for delivering sustainable change, invariably at pace, achieve better results?

Joining us again for our second debate, is Catherine Hayes, Author and Organisation Transition & Culture Transformation Specialist. Cath has spent 26 years in the Financial Services sector and 12 years in Health and Retail and has enabled delivery of a multitude of organisational change programmes.

Also on our socially distanced panel is Adrian Cottington, a leader of Portfolio Change who has just concluded a major piece of work for an insurance giant in the City. When asked what legacy Adrian left that organisation with, the Board sponsor said, "he will be remembered for delivering the programme nobody was initially engaged with… he galvanized a leadership team and demonstrated the benefits of doing things with a clear purpose and appropriate governance."

We look forwarding to seeing you there.
THE THREE WEBINARS ARE ENTITLED:
October 30th: "You cannot manage change."
November 5th: "Successful leaders learn to work with ambiguity…how?"
November 25th: "Are you set up for successful change?"
Join the debate, hear some different perspectives and find out what's worked and what hasn't elsewhere. Given we start with a Change Leader and author who says, "you can't manage change", there'll be no shortage of interesting content.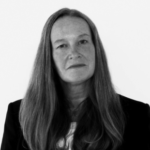 Author and Organisation Transition & Culture Transformation Specialist
Catherine is a transformation expert, business psychologist and author who specialises in organisational
and cultural change.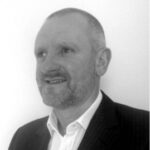 Programme and Portfolio Delivery Lead @Practicus Community
Adrian has led large corporate transformations for over a decade, most recently changing the culture at a global insurance giant.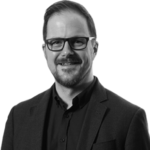 Director, Practicus
David is a seasoned change practitioner and consultant who leads Practicus's commercial markets team.