Integrated Care: Roundtable Discussion

INTEGRATED CARE:
ROUND TABLE DISCUSSION
IN PARTNERSHIP WITH
SIR DAVID DALTON
Venue: Village Hotel Warrington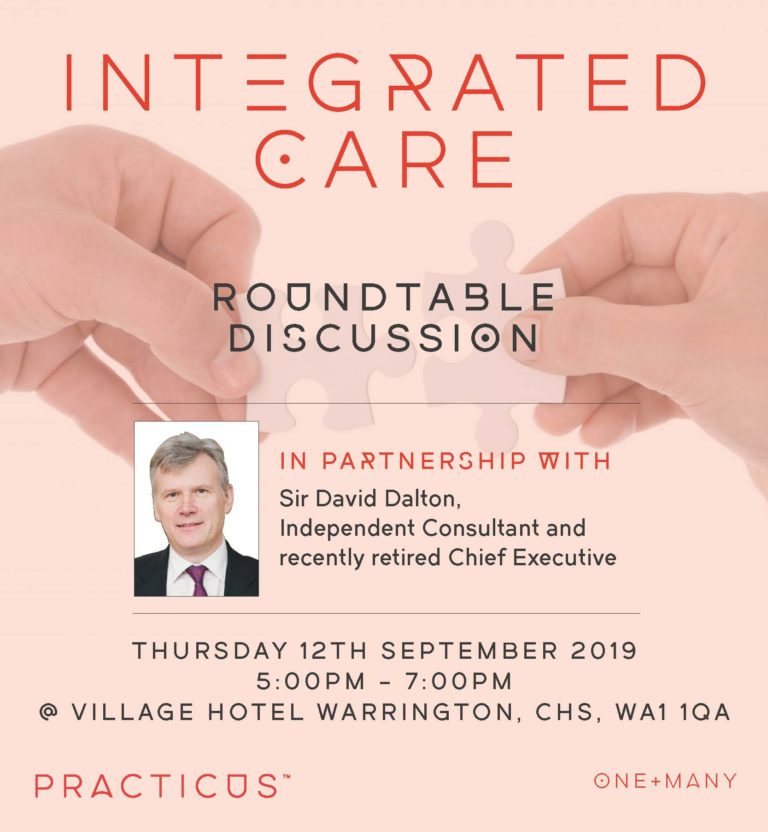 As we all know Integrated care systems (ICSs) have been proposed as the future model for the health and care system in England. Their development represents a fundamental change in how the NHS works across different services and with external partners.
There have been early signs of progress in delivering service changes, particularly in relation to strengthening primary care, developing integrated care teams and reviewing how specialist services are delivered. The challenge now is to build on the foundations that have been laid by removing barriers and providing time and support to ICS leaders to take their work to the next stage of development.
We at Practicus are looking at bringing together a focussed group of senior leaders across various sectors within Health and Social Care. This is to discuss what they feel are the key blockers in creating a sustainable ICS and subsequently share real time examples of how this has been navigated to future proof Health Care to the local economy.
If you would like to express interest in attending please contact Karl.Houlding@Practicus.com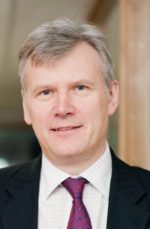 SIR DAVID DALTON,
INDEPENDENT CONSULTANT AND RECENTLY RETIRED CHIEF EXECUTIVE, SALFORD ROYAL 
Sir David has been an NHS Chief Executive for 25 years, serving at Salford Royal for 17+ years – a CQC 'outstanding' Trust and an accredited Global Digital Exemplar. He 'retired' from this role in March 2019. Sir David has recently led the development of new Local Care Organisations – comprising integrated care services (hospital, community, primary and social care), across 5 localities, with the triple aim of improved population health outcomes, better user experience and lower cost. 
In 2016 he was invited to offer leadership to the Pennine Acute Trust and together with Salford Royal created the Northern Care Alliance – the first NHS Group, established through a Committees in Common governance arrangement, employing 19,000 people with an operating budget of £1.5bn serving the needs of the localities of Salford, Bury, Rochdale, Oldham and North Manchester. 
He has a particular interest in supporting improvement, with a focus on patient safety, and produced the first Quality Improvement Strategy for an NHS Trust with an explicit aim of saving lives and reducing harm.
Sir David was knighted in the 2014 New Year's Honours for his services to Healthcare. During 2013 he was a member of the 'Berwick Review Group', which advised on patient safety improvements for England. In 2014 he advised the Secretary of State on the opportunities for providers of NHS care, including the publication of the 'Dalton Review' which recommended actions to assure the delivery of high quality healthcare through sustainable organisations.
He is a Governor of The Health Foundation, Chair of AQuA, Advisor to the NHS Transformation Unit, and a member of the Reform Advisory Board.
Sir David will be chairing our upcoming event on the 12th September in Warrington which will focus on delivering sustainable Integrated Care.