Are you set up for successful change?
"are you set up for successful change."
"are you set up for successful change."
This is the title of the third webinar in our Series of 'Accelerating Change' debates, where we've been exploring how Change Leaders can respond to ever increasing demands on them. Covid-19 has brought the future forward. Most organisations are accelerating towards a revised strategy, whether for growth, contraction or revised business model, the pace of change and the impetus for it has reached new heights. And behind all the headlines about remote working, automation, the race for digital supremacy and the imperative to thrive or survive, exists myriad change programmes, either in flight or about to start. Most will have an impatient sponsor and leader behind them wanting faster, more efficient and successful delivery of sustainable outcomes. But how do you achieve accelerated transformation, efficiently and effectively? Especially when many organisations are dealing with profound tactical and in some cases existential challenges. At a time when the pressure for change has dramatically increased, how can the leaders of those change agendas better respond to that demand?
This time we'll be asking how can leaders set themselves up for successful change. When a change journey begins, what are the critical get rights that determine whether that change is successful and sustainable?
Back again for this episode is Catherine Hayes, Author and Organisation Transition & Culture Transformation Specialist. Cath has spent 26 years in the Financial Services sector and 12 years in Health and Retail and has enabled delivery of a multitude of organisational change programmes. Also on our panel is Rupert Taylor, who's spent over 35 years immersed in the leadership of change programmes. He's worked across a number of sectors and has held executive roles, but the reason we've invited Rupert along today is because he's an evangelist for simplicity. Rupert would continually get frustrated at how difficult PPM tools would be to implement and use, so much so that he decided to build his own. When he's not leading that business, he can be found coaching and supporting executives and leaders on the delivery of change.
Join the debate, hear some different perspectives and find out what's worked and what hasn't elsewhere. Given we start with a Change Leader and author who says, "you can't manage change", there'll be no shortage of interesting content.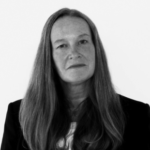 Author and Organisation Transition & Culture Transformation Specialist
Catherine is a transformation expert, business psychologist and author who specialises in organisational
and cultural change.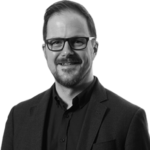 Director, Practicus
David is a seasoned change practitioner and consultant who leads Practicus's commercial markets team.

Co-Founder, Kivue
Rupert specialises in working with executive teams to support more effective delivery and leadership of change initiatives. When it comes to Portfolio Control, Rupert likes to keep things simple, so much so that he designed his own technology solution to do just.